Posted on 09/19/2022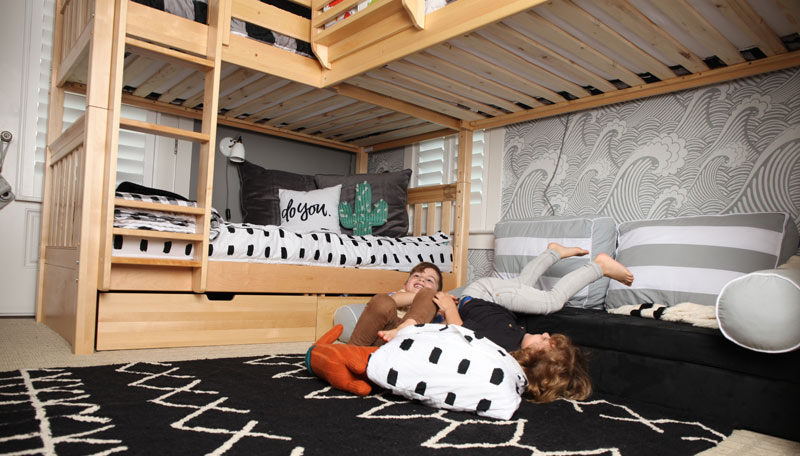 You teach your children about potential hazards outside the home, such as traffic, strangers, and deep or swift-moving water. While they are in your house, you make an effort to keep them secure. You're aware of everything, from electrical risks and internet predators to mold and allergens. What about your furniture, though? The furniture that your child will be utilizing while you are asleep and largely alone is obviously the most important thing to consider from a safety perspective in your home. Yes, you may anchor furniture and make sure that everything is installed correctly. Intentionally ensuring that the furniture you use in your children's bedrooms was manufactured with safety in mind, though, may be even more crucial. For parents who only want the best for their children, our configurable and flexible Maxtrix system of children's furniture is perfect.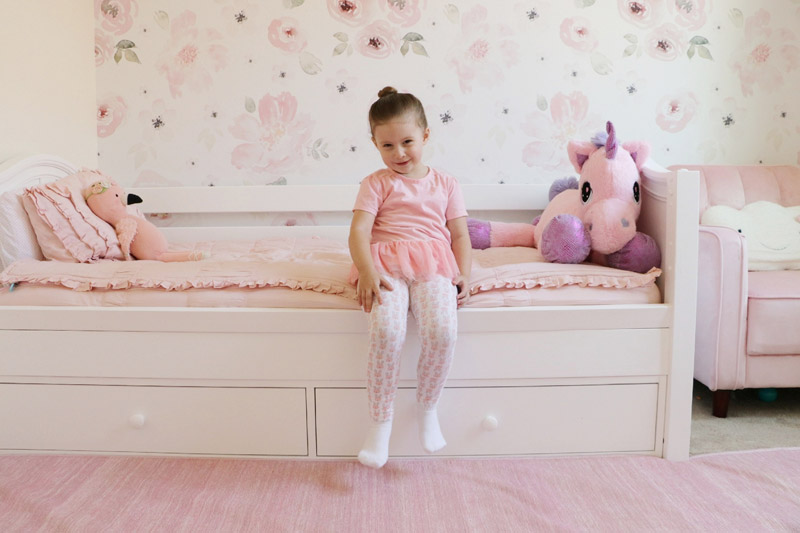 Keeping Toddlers Safe
You obviously know this if you're an experienced parent, but not all products you use for your infants or young children need to be labeled as being specifically for toddlers/babies. In reality, salespeople frequently trick us into spending more by convincing us that we need bags designated as "diaper bags" at that period of childhood. In order to transition from a crib to a "big kid bed," a toddler bed or youth bed is actually not essential, and it may also jeopardize safety if not designed properly. The Maxtrix Basic Bed, in contrast to traditional youth beds, is strong enough to sustain an adult at full weight rather than just a tiny child. The 14, 3.5-inch slats, which have been tested to handle 800-pound loads, will provide a safe surface for even the most active toddler - and serve him or her through youth and adolescence.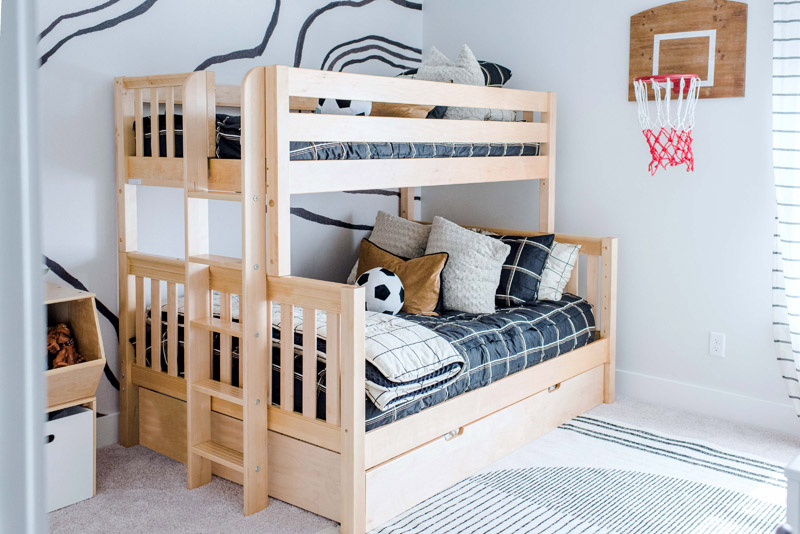 Keeping Big Kids Safe
Parents may be relieved that they don't have to buy new furniture for each phase of their child's development, but youngsters frequently enjoy the excitement of upgrading to a "big kid" bed or getting to choose new furniture. You get the best of both worlds with Maxtrix. With the help of our Top Tents and many other add ons, the same Basic Bed can change appearance as your child gets older, or it can develop into a Loft Bed that has a place underneath for storage or play. It may be made much more exciting without compromising safety by adding a curtain, a tower, or even a slide. With the Maxtrix Leg Extensions, gaining height does not imply sacrificing safety thanks to the use of the steadfast Rock-Lock technology.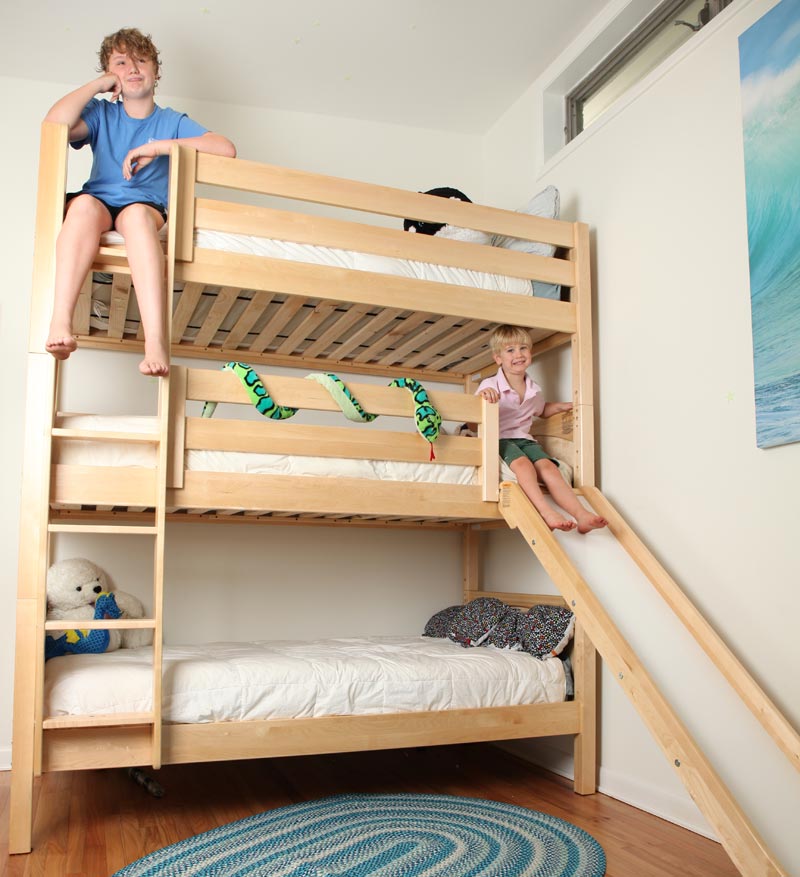 Safety for Several Children
The Maxtrix System's Basic Bed can change into a Low, Medium, or High Loft Bed in addition to being able to be coupled with other Basic Beds to create a variety of different Bunk Bed or Loft Bed configurations. Maxtrix offers alternatives including L-Shaped Bunks and Twin-Over-Full Bunks in addition to typical Double Bunks, Triple Bunks, and even Quad Bunks. Additional safety features include durable Leg Extension hardware, high Guard Rails, and staircases or angle ladders with handrails as safer alternatives to the more conventional straight ladder found on most Bunk Beds. These features are also found on our Maxtrix Loft Beds.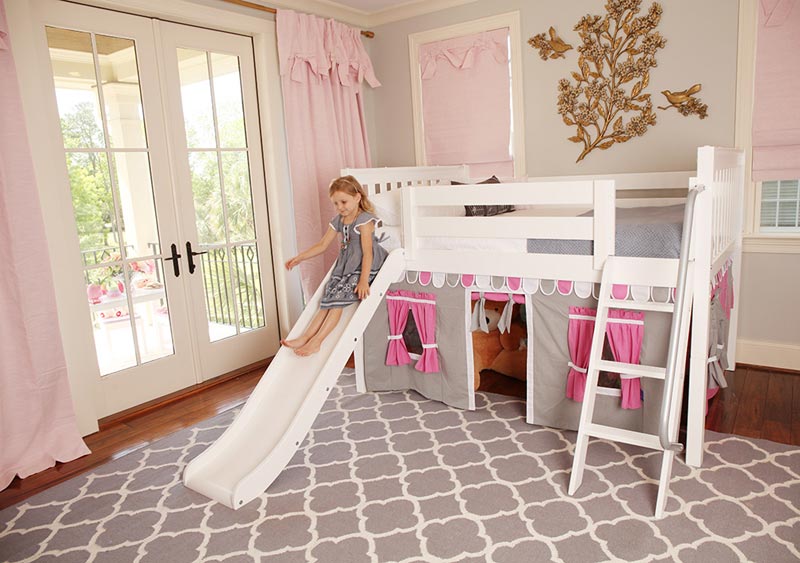 The Bedroom Source
Located near the Roosevelt Field Mall on Long Island, The Bedroom Source is your source for the best collection of children's and teen bedroom furniture. From flexibly configurable Maxtrix furniture to fashionable American-made collections, The Bedroom Source offers high end furniture and professional design assistance to create the bedroom of your child's dreams.
Contact the friendly staff at The Bedroom Source by calling (516) 248-0600 or by submitting our online contact form. We're a local family owned mom & pop store. When you shop with us, you're dealing directly with the owners. We professionally assemble everything we sell. We deliver to Nassau, Suffolk, the 5 Boroughs, Southern Westchester, Southwestern Connecticut & Northern New Jersey.