Posted on 06/10/2022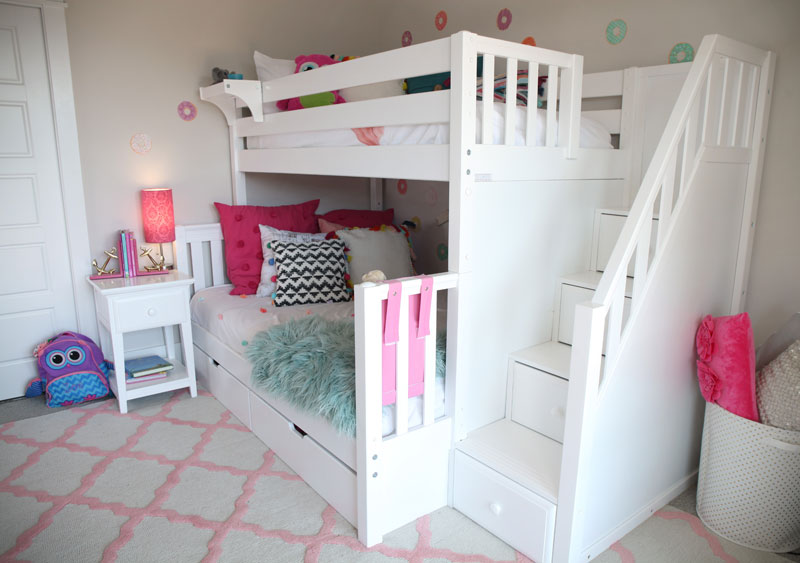 When it comes to creating kid-friendly spaces, tailoring your general sense of style and applying fundamental interior design concepts might be a little hard. On the one hand, you don't want your child's room to appear exactly like yours. However, you don't want Mickey Mouse decorations poking out from behind everything, nor do you want to have to redesign your child's room every year! You can have the best of both worlds by following a few simple design principles while still considering your children's viewpoint.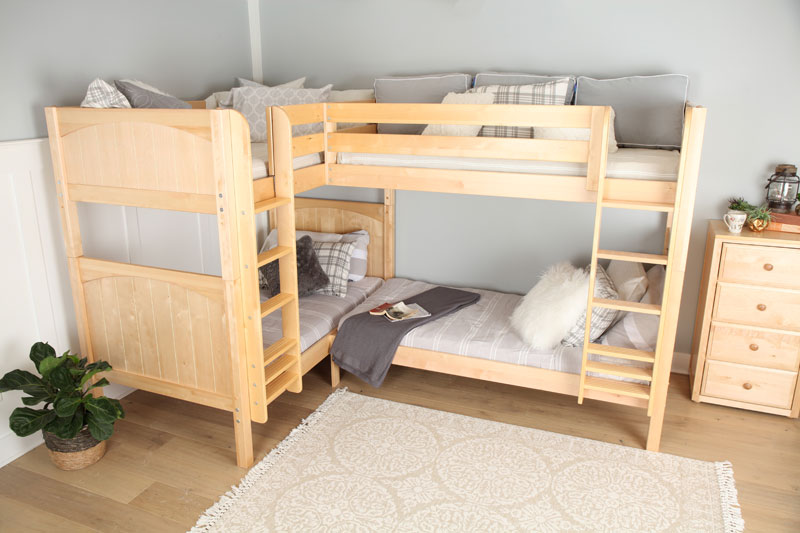 Furniture Which Will Last
This is the most crucial place to begin. You want the bedroom furniture to be built of solid wood and constructed with quality in mind, just like the basics of your wardrobe. You don't want to fill the closet with the latest changing fad in trendy clothes or use only loud, ultrabright colors in decorating the room. If you plan to have your child complete homework in his or her room, you'll need some storage pieces like a dresser and nightstand, as well as possibly a desk and chair. You may wish to choose our Maxtrix Furniture System or one of our other collections, depending on your priorities. For example, you might want to pick Maxtrix if you have plans to expand your family in the near future or if you want the most freedom in rearranging furniture in imaginative ways. If you want something with a more traditional design with built-in charging stations and lights, you'll want to check out the many alternative options which we offer.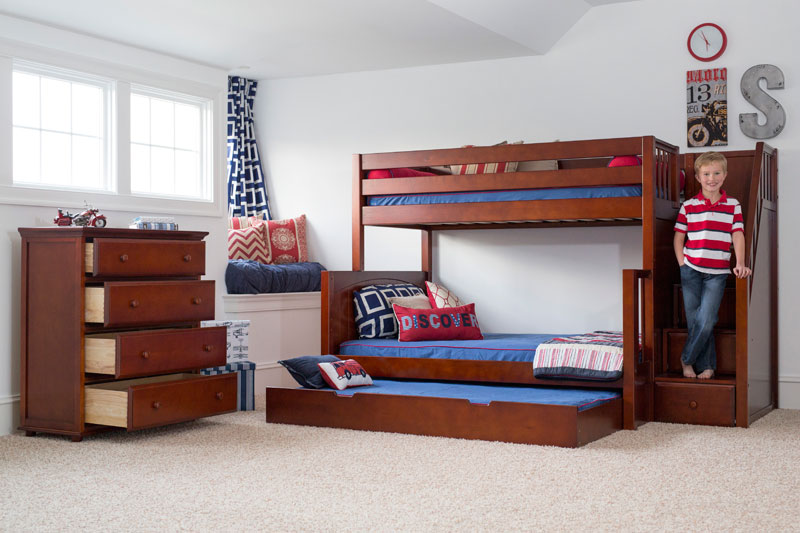 Accent Items
When it comes to design, the importance of a focal point cannot be overstated. You'll want this piece to stand out from the rest of the space and provide design direction for the rest of the room, whether it's an accent wall that adds a pop of color, a unique ornamental piece of furniture that's been in the family for years, or a piece of artwork that your child created. For example, you might want to base your bedding and other decorations on the artwork you've chosen. You'll also want to make sure the artwork stands out by using a different color for the wall paint colors.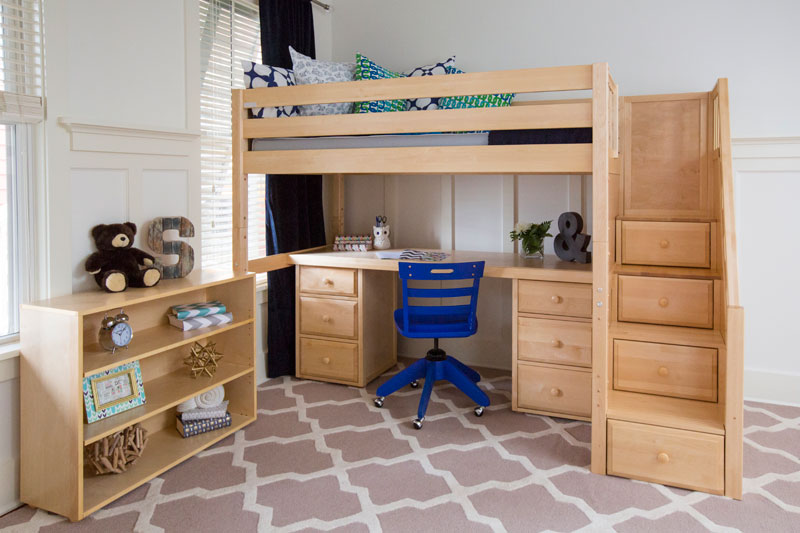 Personal Preference
If there's one thing that all children's favorites have in common, it's that they change. Occasionally, this change even happens overnight. What is our recommendation? Avoid buying expensive stuff to keep up with a trend or attaching individual personalities to your walls or furnishings in any manner. You could build framable prints that are easy to swap out when a new popular character arises, rather than installing a character-print border that would need to be removed. Instead of purchasing a complete duvet set, consider purchasing a pillowcase that features your child's ever-changing flavor of the month. You can also provide a bulletin board for older children to decorate according to their whims, without causing damage to your walls or necessitating large purchases when their tastes change.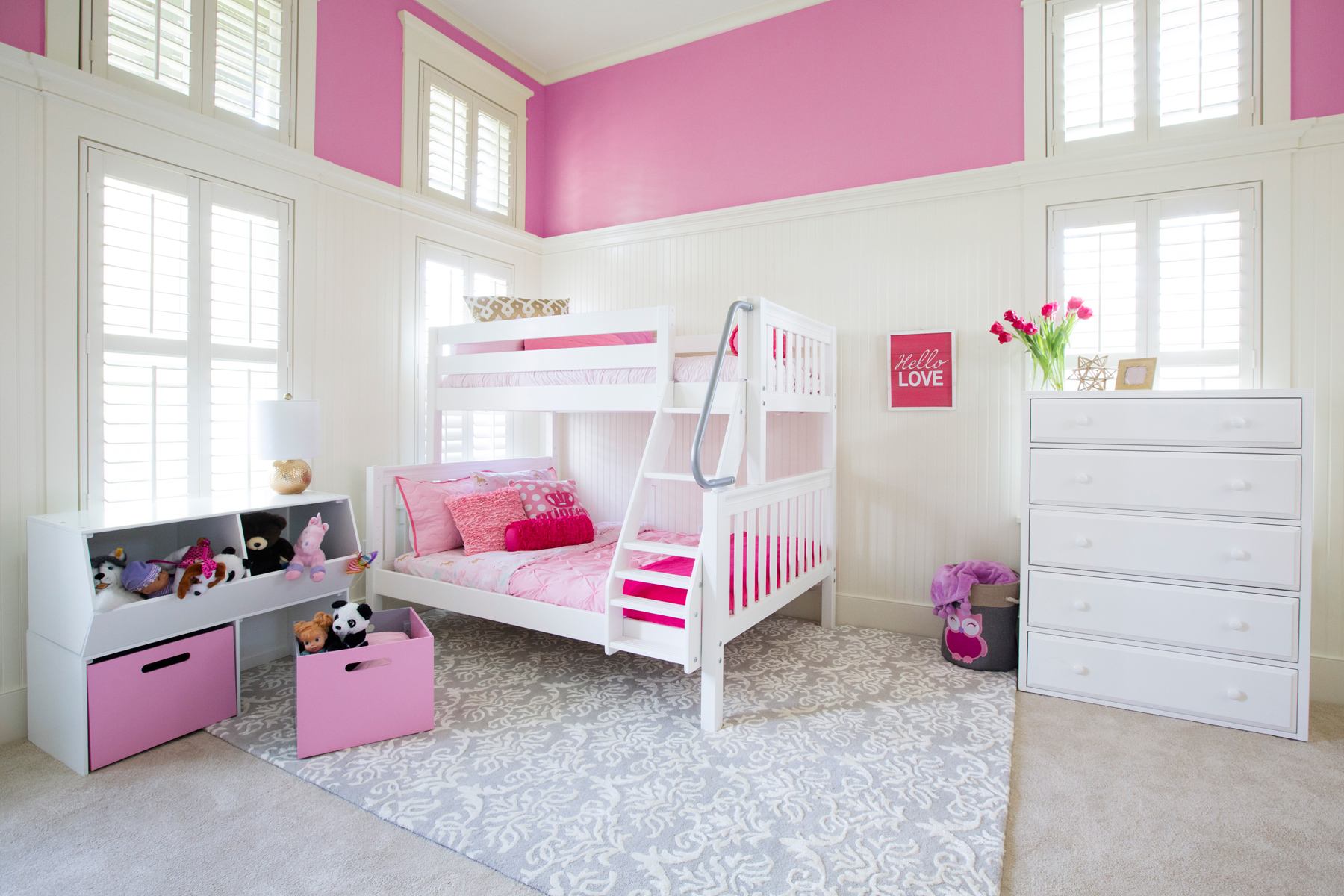 The Bedroom Source
Located near the Roosevelt Field Mall on Long Island, The Bedroom Source is your source for the best collection of children's and teen bedroom furniture. From flexibly configurable Maxtrix furniture to fashionable American-made collections, The Bedroom Source offers high end furniture and professional design assistance to create the bedroom of your child's dreams.
Contact the friendly staff at The Bedroom Source by calling (516) 248-0600 or by submitting our online contact form. We're a local family owned mom & pop store. When you shop with us, you're dealing directly with the owners. We professionally assemble everything we sell. We deliver to Nassau, Suffolk, the 5 Boroughs, Southern Westchester, Southwestern Connecticut & Northern New Jersey.