Posted on 09/01/2022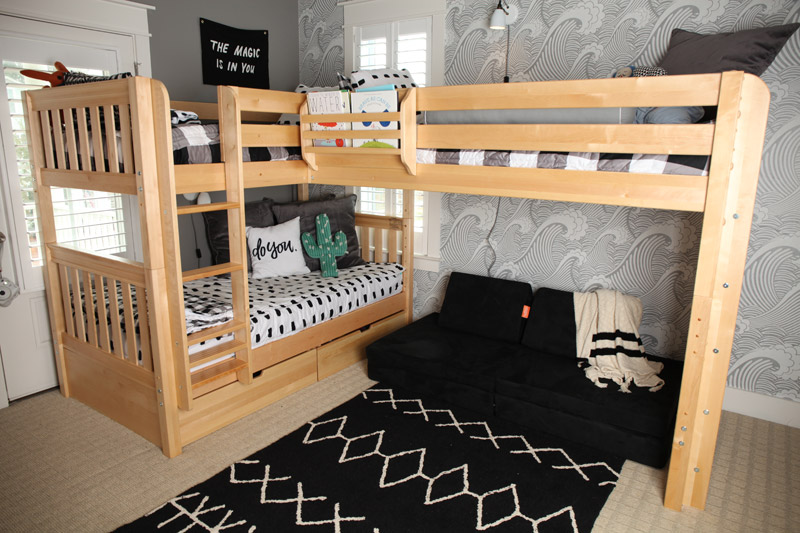 Maintaining a safe and elegantly decorated home while allowing your children to feel at home makes for a challenging balance to strive for. On the other end of the scale, you can wind up with a house (or even a child's bedroom) that is so sparsely furnished, that it resembles a sterile showroom rather than a cozy home. Going to yet another extreme, you can have a room cluttered with mismatched kid items that makes you grimace if you're a perfectionist or decorator. However, there really is a middle ground, I assure you.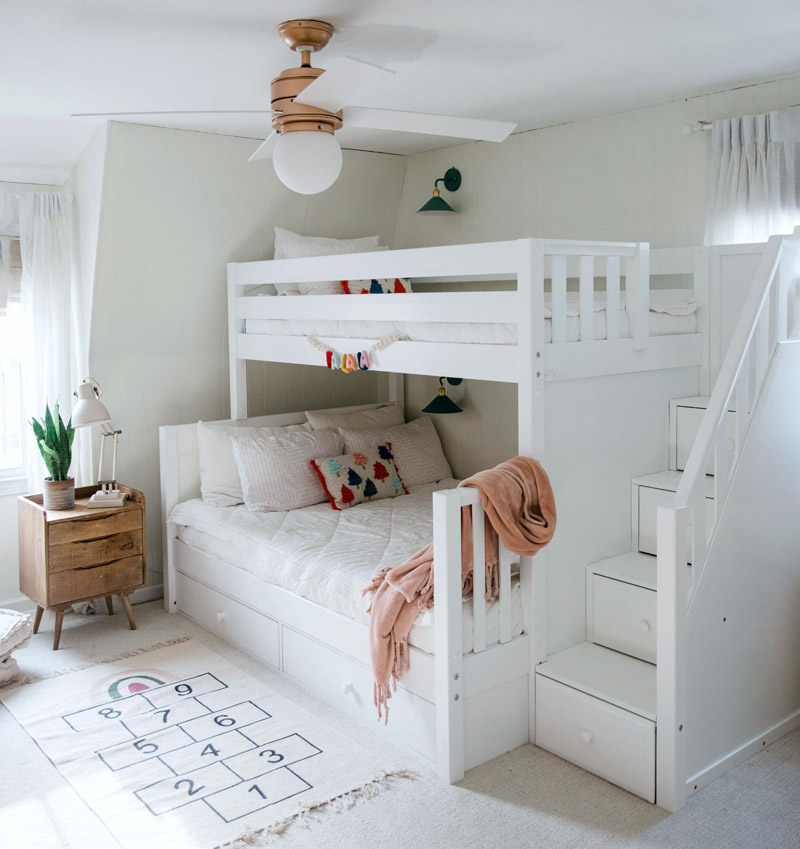 Limit options and reach a consensus
It's a big deal. You need to restrict options to those you can live with rather than opening a website or browsing a store and letting your child choose from unlimited paint colors, bedding options, or décor they want. Offer just a few options, any of which you're really fine with, to make it a significantly more enjoyable experience. If you're feeling like you are up to risk-taking (and you believe in your child's sense of style), you can let your youngster select a handful of options while you make the ultimate choice. Setting a budget and assisting older kids in sticking to it can be an instructive activity which will help them get ready for making decisions in the real world.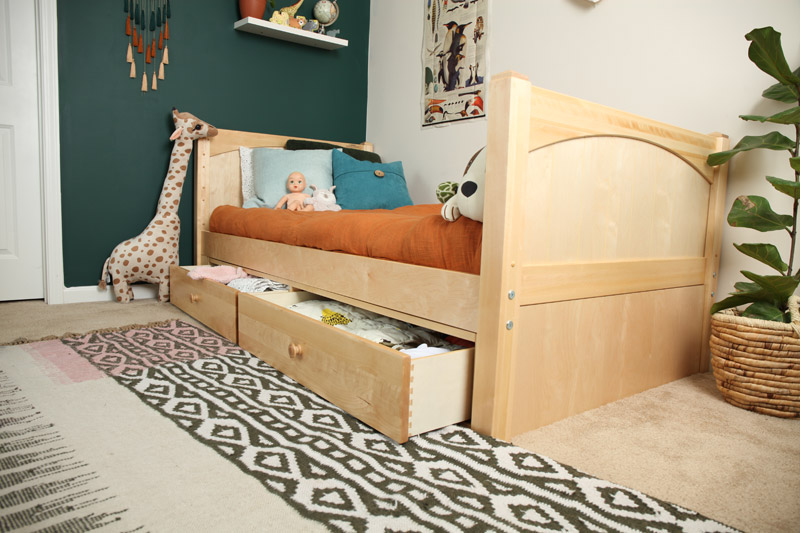 Change or rearrange your favorite images
It's not necessary to have a fridge that resembles a recycle bin gone wild to display photos or artwork. Take digital pictures of your favorite projects, scale them to fit in a collage frame, or upload them to any photo-printing website to have a bound book printed for each year that can be tidily displayed on a bookcase or hutch. Favorite images can be converted to black and white to give them designer appeal without using clashing colors. A shadowbox might be a fantastic idea for kids who want to decorate their bedrooms for the various seasons or holidays.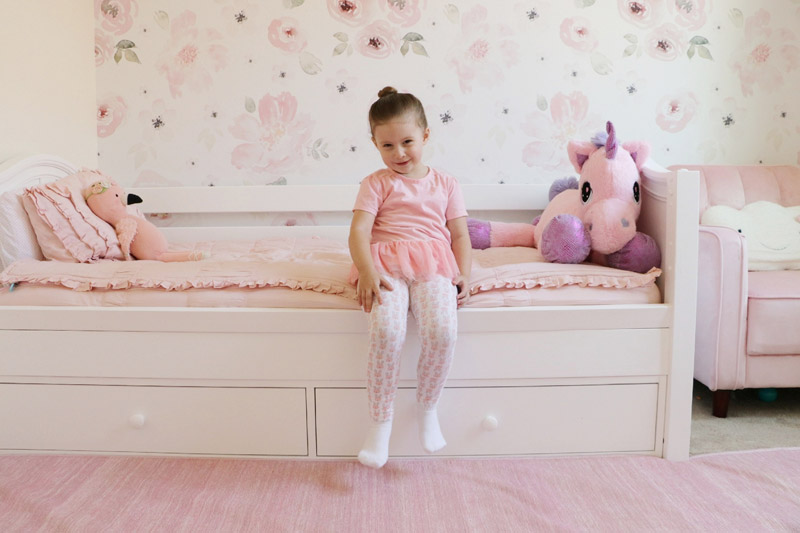 Give opportunities for individualized touches
Cheap canvases, plain pillows, or even accent pieces of furniture can encourage your child's creativity while protecting the room's more durable furnishings. These objects can be painted to match the room's color palette, or they can be customized in different ways. Consider basic sewing projects, acrylic paints using simple techniques, and scrapbooking paper with Mod Podge. Maybe your kid would prefer if you helped with the redesign of his or her room by making something original. If making crafts just isn't in your blood (or schedule), check out the many craftsmen on Etsy for one-of-a-kind products made to match the theme of your child's bedroom or even using his or her name, pictures, or silhouettes.
It need not be a disaster if you let your children assist you in decorating their room. It can be both a relationship and skill-building opportunity that adds to the elegance of the new decor in the room along with contributing to many memories to one day look back on fondly.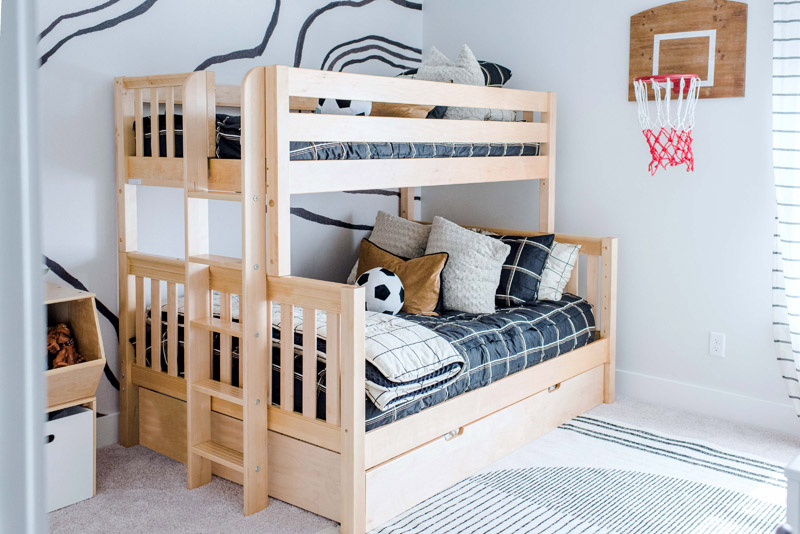 The Bedroom Source
Located near the Roosevelt Field Mall on Long Island, The Bedroom Source is your source for the best collection of children's and teen bedroom furniture. From flexibly configurable Maxtrix furniture to fashionable American-made collections, The Bedroom Source offers high end furniture and professional design assistance to create the bedroom of your child's dreams.
Contact the friendly staff at The Bedroom Source by calling (516) 248-0600 or by submitting our online contact form. We're a local family owned mom & pop store. When you shop with us, you're dealing directly with the owners. We professionally assemble everything we sell. We deliver to Nassau, Suffolk, the 5 Boroughs, Southern Westchester, Southwestern Connecticut & Northern New Jersey.