Posted on 01/23/2016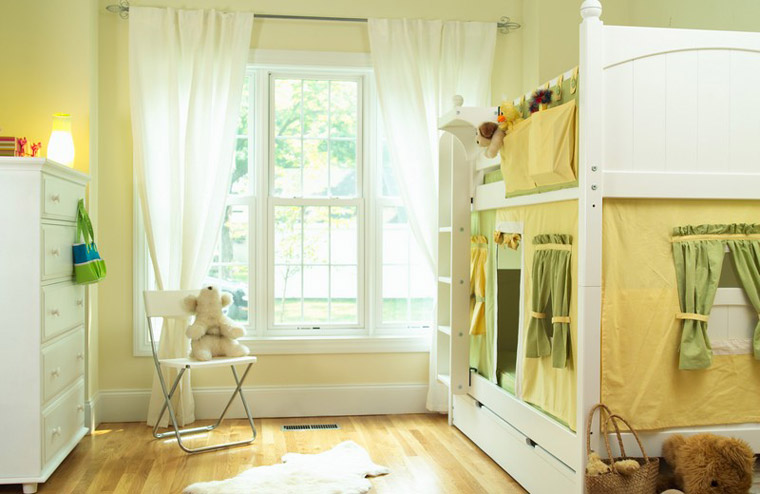 Here at The Bedroom Source, we believe in giving our customers truly royal treatment! Not only do we specialize in furniture for children and teens, but we focus exclusively on those niche markets. That kind of dedication allows us to become true experts in the area of children's furniture, ensuring our customers that we carry only the most superb furnishings possible. Along with our highborn furnishings, we provide our customers with superior service that's truly fit for kings and queens.
The Royal Treatment
From the moment you enter our Long Island showroom, you'll realize you've entered a place with a different kind of children's products. Instead of character motifs, bright colors, and cheap plastic, you'll see solid wood furniture pieces in a variety of shapes, sizes, and finishes. What you won't see until you experience it for yourself is our full-service sales team clamoring to get your order just right. Our eager-to-serve, no-pressure professionals can provide you with the following services:
• Free bedroom furniture design service. All you need to do is bring in your room's measurements and specifications (like closets, doorways, windows.
• White glove delivery and professional assembly of your furniture. We deliver Nassau, Suffolk, the 5 Boroughs, Southern Westchester, Southwestern Connecticut & Northern New Jersey. We also remove all packaging materials.
• Free delivery of any mattress, with the purchase of a bed.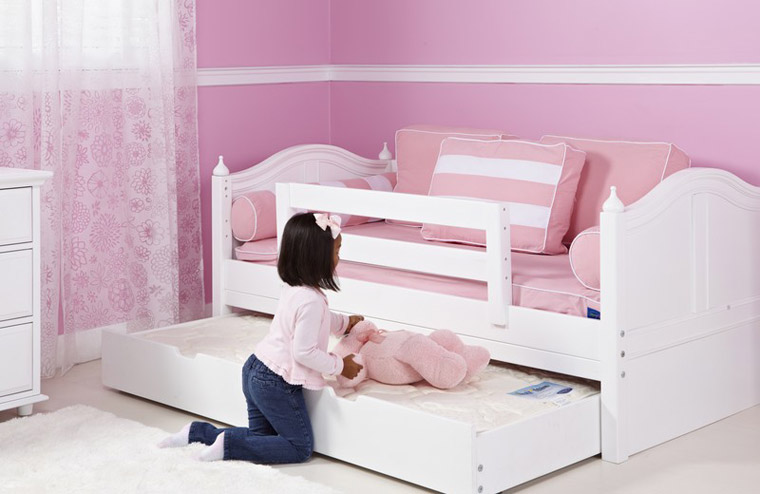 A Royal Line
If you want to experience a wonder of children's furniture, look no further than our many examples of the magnificent Maxtrix® Furniture System. Offering the benefit of customization without sacrificing safety, the Maxtrix system is truly one of a kind!
Since safety is of primary importance for children, the Maxtrix System offers extra high guard rails, staircases or extra-deep ladder steps for bunk beds and lofts. To lift a bed into the air as a loft or bunk bed, Maxtrix uses a patent pending Rock Lock connection bolt that makes sure all connections are extremely safe. The company also offers a 5-year guarantee on all beds and bed parts.
Since the same bed can be customized to match your little prince's or princess's whims as they transform throughout their childhood, you can feel free to choose stage-specific accessories that make sense for your child's current stage.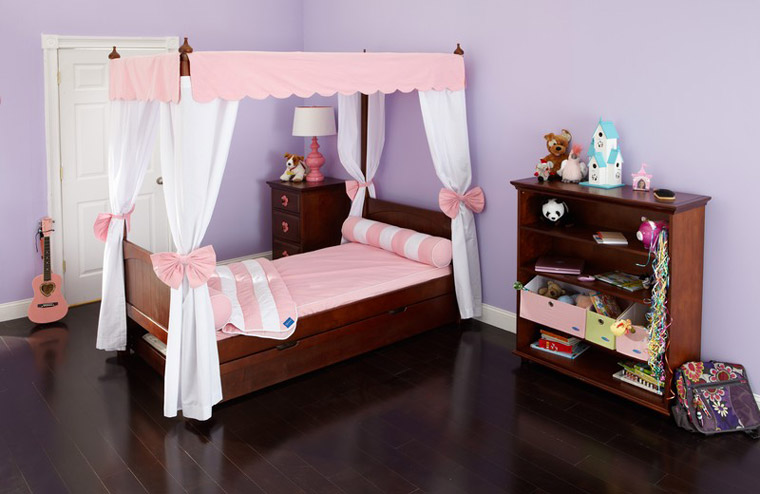 For your young princess, our Maxtrix Princess Poster Bed can be completed with two sets of Corner Fabrics and a Canopy.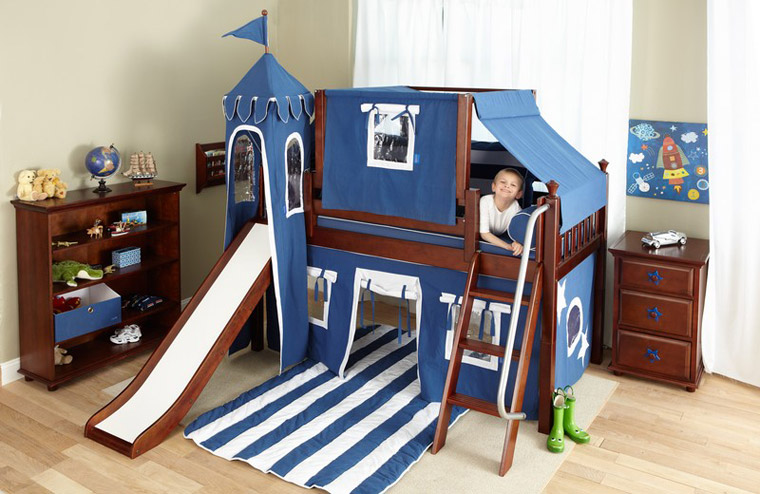 For your knight in shining armor, the Low Loft comes in either Twin or Full size and can appear as a castle, complete with an Angle Ladder, Curtain, Slide, Top Tent, and Tower.
All Maxtrix beds can come in Curved, Panel, or Slatted styles and in your choice of Chestnut, Natural, or White finish, to match your other Maxtrix Furniture pieces. You can watch videos to see how revolutionary the Maxtrix system is by checking out their YouTube channel.
Read more about the royal treatment we'll give you here.

From the Bedroom Source blog:
The Bedroom Source
Located near the Roosevelt Field Mall on Long Island, The Bedroom Source is your source for the best collection of children's and teen bedroom furniture. From flexibly configurable Maxtrix furniture to fashionable Smartstuff collections, The Bedroom Source offers high end furniture and professional design assistance to create the bedroom of your child's dreams.
Contact the friendly staff at The Bedroom Source by calling (516) 248-0600 or by submitting our online contact form. We're a local family owned mom & pop store. When you shop with us, you're dealing directly with the owners. We professionally assemble everything we sell. We deliver to Nassau, Suffolk, the 5 Boroughs, Southern Westchester, Southwestern Connecticut & Northern New Jersey.