Posted on 04/27/2015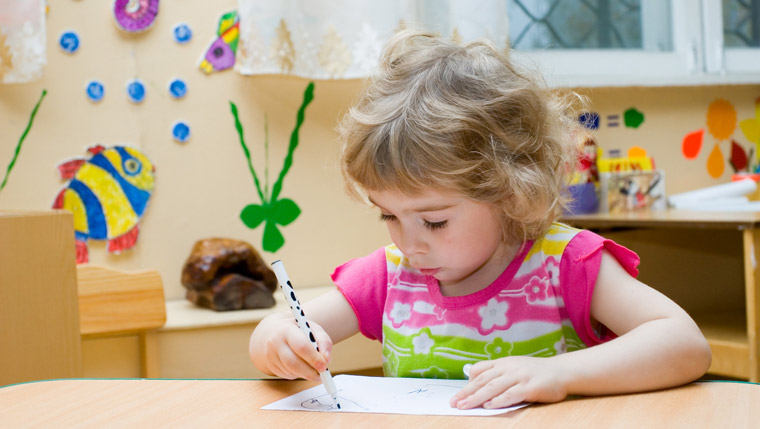 Maybe you were with me on this post until you got to the "organize" part. It can be pretty daunting, for those of us for whom it doesn't come naturally. But it's a science, not an art: It can be learned. Once you've purged and sorted toys into sets or categories, you'll probably be better prepared to do some more purging. Once you've pared down to what makes sense to keep, you need a plan.
Storage Furniture
Here at The Bedroom Source, we have plenty of storage furniture options that coordinate with other furniture pieces, such as beds. You can use many of these in your child's bedroom as well as in your living room or play area. Obviously, you won't want to mark or label quality wooden drawers the same way you might label plastic bins, but the clutter-free appearance and coordination with other furniture pieces makes our storage furniture an excellent choice for the toys you want to keep easily accessible for your kids.
Boxes and Bins
In addition to whatever you want to keep accessible and hidden in your kids' rooms or in your living room, you'll probably have some stuff to store in closets and other areas where you don't care as much about matching hardwood dovetailed drawers. Of course, whether you choose rubber or plastic totes, unfinished wooden crates, fabric bins, or simple cardboard boxes will help determine how long your storage solutions will last. You might want to consider installing wall shelves or purchasing a shelving unit or cube organizer in order to keep storage containers off the floor.
Hidden Items
Just because you're not getting rid of it doesn't mean your kids have to have 24/7 access to it. A locking cabinet or closet can be used to store messy art supplies or toys and games with many pieces that you just don't want to have to deal with on an everyday basis. Keeping such items accessible but up high can lead to temptation for older kids to injure themselves, so you might want to be cautious about using that technique. You could also use locked areas for storing toys on your rotation schedule which are not currently toys you want available to your kids.
Keeping Up
There are two major ways to keep your kid-friendly spaces from becoming chaotic again. First, you'll want to label containers. The kinds of bins or boxes you choose will help determine what kinds of labels make sense, but somehow labelling each storage container is a great tool toward keeping things sorted out. For pre-reading kids, using pictures of the contents along with a 1- or 2-word description can be helpful.
Another key to keeping things organized is to have a time or multiple times each day (perhaps right before each meal) when your kids know it's time to clean up. In addition, having a weekly time when you go through and sort through things can help, as well.
The Bedroom Source
Located near the Roosevelt Field Mall on Long Island, The Bedroom Source is your source for the best collection of children's and teen bedroom furniture. From flexibly configurable Maxtrix furniture to fashionable Smartstuff collections, The Bedroom Source offers high end furniture and professional design assistance to create the bedroom of your child's dreams.
Contact the friendly staff at The Bedroom Source by calling (516) 248-0600 or by submitting our online contact form. We're a local family owned mom & pop store. When you shop with us, you're dealing directly with the owners. We professionally assemble everything we sell. We deliver to Nassau, Suffolk, the 5 Boroughs, Southern Westchester, Southwestern Connecticut & Northern New Jersey.