Posted on 09/15/2015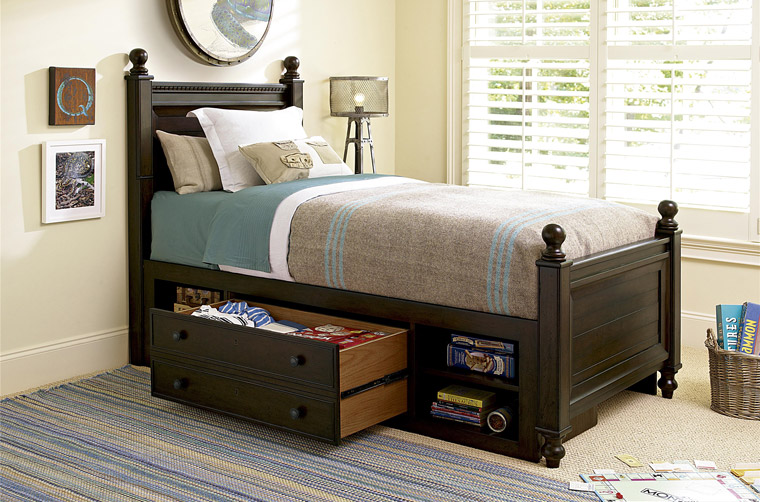 While it certainly falls under the tongue-in-cheek #firstworldproblems, it can still get our adrenaline pumping and cause anxiety to rise. While it won't take our lives by force, clutter has the battle strategy of siphoning out the extra moments of our days one by one. Of the many lessons we need to teach our kids, a core lesson is to savor moments. To do so, we need to help them learn how to stop needlessly wasting time. One way to do that is to learn to tame the clutter in their own little corner of the world.
Take a Triage Approach to the Stuff
You don't have to buy into the religious/philosophical basis for Feng Shui to see the wisdom in this mantra: "Love it, use it, or get rid of it." You could discuss this idea with your child and then work on a drawer or specific surface together, separating items into bins or piles, according to the category into which it fits. With older kids, you could turn it into a contest or a race. You'll need to tailor your approach according to your child's needs, but the triage needs to happen.

Identify a Specific Purpose for Each Space
Before you can put "everything in its place," you need to make sure you have a "place for every (type of) thing." If you have a Smartstuff™ Dresser (such as our Bellamy Dresser), your child already has a top drawer that's perfect for electronics and another drawer with a removable felt tray that's perfect for special keepsakes.
As you determine what goes where, you'll be able to skip a step and streamline the triage process by putting items directly where they go instead of separating them first. For some kids, it will be less overwhelming to organize items that are "keepers" bit by bit, instead of seeing them in piles all over the room. For others, the satisfaction of going from big piles to a well-organized room will be worthwhile. Either way, getting rid of things will probably be the hard part.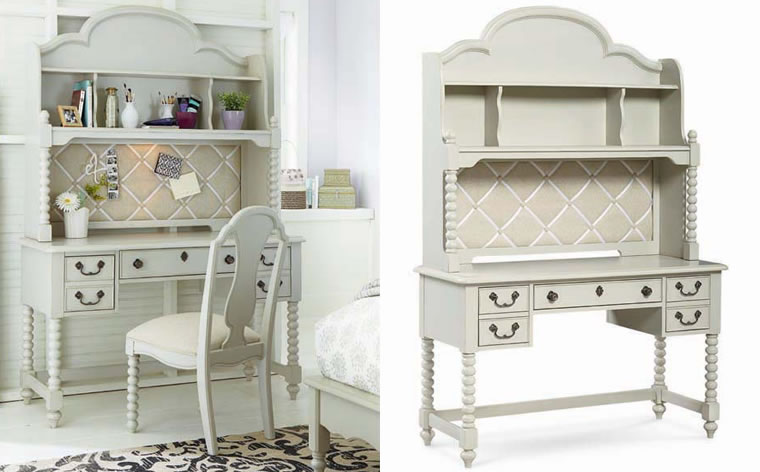 Celebrate Memories and Special Treasures
Let's face it: We all have reasons for keeping what others would describe as "junk." We don't love the ticket stub; we love the memory associated with it. If the item is too cumbersome to display, we can take a photo of it before saying good bye. Especially for more sentimental personalities or those who have recently gone through a major change or loss, organizing or displaying reminders of happy memories can be satisfying and even healing.
Whether you choose to rotate photos or other items on a memory board (such as on our Isabella Desk & Hutch) or artfully arrange them in a shadow box or scrapbook, taking extra time for this part of the de-cluttering process can help make getting rid of other things a little bit less painful.
From the Bedroom Source blog:

The Bedroom Source
Located near the Roosevelt Field Mall on Long Island, The Bedroom Source is your source for the best collection of children's and teen bedroom furniture. From flexibly configurable Maxtrix furniture to fashionable Smartstuff collections, The Bedroom Source offers high end furniture and professional design assistance to create the bedroom of your child's dreams.
Contact the friendly staff at The Bedroom Source by calling (516) 248-0600 or by submitting our online contact form. We're a local family owned mom & pop store. When you shop with us, you're dealing directly with the owners. We professionally assemble everything we sell. We deliver to Nassau, Suffolk, the 5 Boroughs, Southern Westchester, Southwestern Connecticut & Northern New Jersey.