Posted on 08/29/2015
The many collections in the Smartstuff™ children's furniture line provide plenty of style options that have one unifying attribute: They're smart. Not just he-has-glasses-so-he-looks-smart kind of smart, but really, deep down, critical-thinking-and-figuring-out-real-world-problems smart. As if it was designed by today's parents, by real people who understand the needs of today's kids and tweens and teens.
Smartstuff™ Means Safe Stuff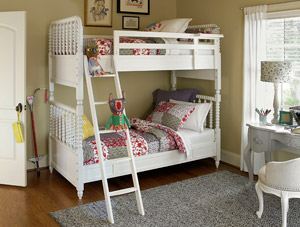 The most fastidious helicopter parent will find the safety provisions to be up to par. Unlike many low-end children's furnishings, Universal's Smartstuff™ line is built as solidly as any adult-ready furniture. Bed rails bolt together firmly with metal bolts and pins. Drawers have English dovetailing and full-extension metal drawer guides.
The slat roll foundation is comprised of plywood. Anti-tip restraint hardware is included, as are adjustable levelers in case the flooring is uneven. Softened corners and edges, lead-free finishes, and small openings to prevent entrapment provide a safe setting for even younger children. Built-in drawer stops; safe, built-in lighting; and wide, grooved ladders steps (for Bunk Beds) all combine to help parents be able to rest just a little easier.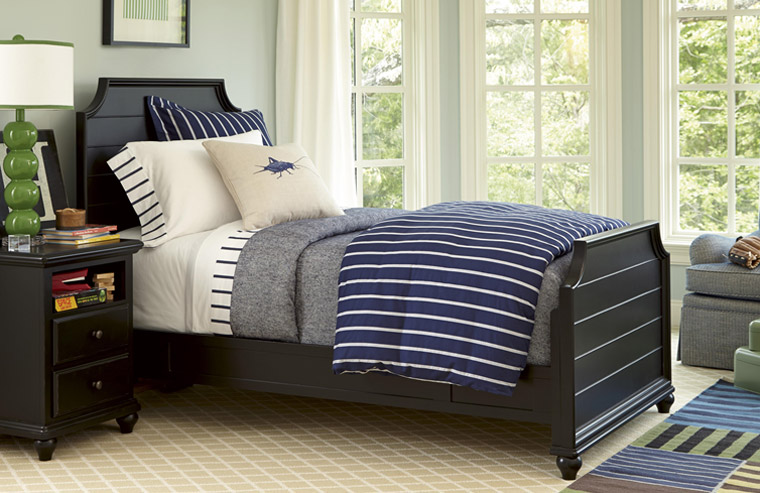 Smartstuff™ Means Orderly Stuff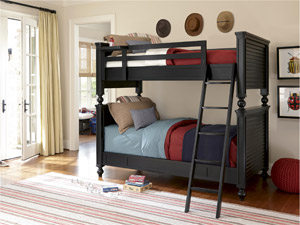 It's no secret that an orderly space contributes to both effective time management and increased mental health. While we can't make sure your child puts everything in its place, Smartstuff™ provides smart solutions for storing just about every kind of thing — including gadgets and the cords that come with them!
Some storage pieces include adjustable shelves, and larger bottom drawers of dressers have removable or adjustable dividers that allow you to tailor the storage spaces to your child's needs. Hidden accessory hooks and pull-out clothing rods make putting away outerwear easy and stress-free.
Many desk chairs include hidden storage, as well, and each dresser has a secret compartment for hiding special treasures. Under-bed space can be maximized without sacrificing style, thanks to coordinating Storage Units or Trundles that can help keep all kinds of extra stuff out of sight — including a guest bed!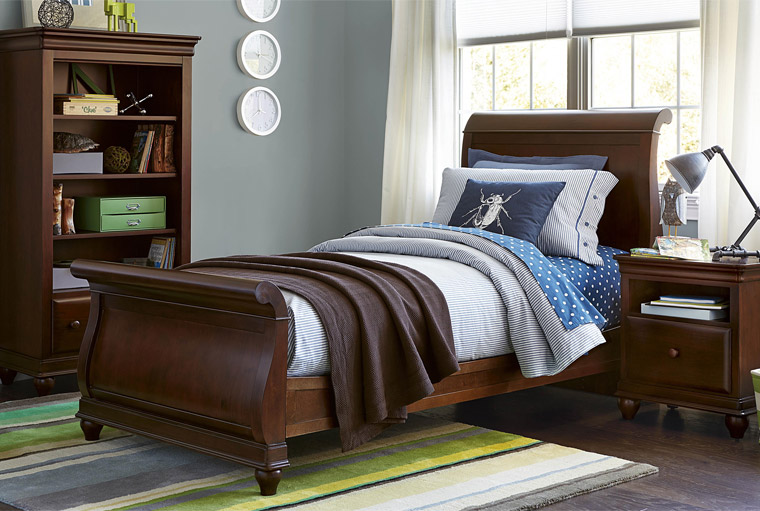 Smartstuff™ Means Tech-Savvy Stuff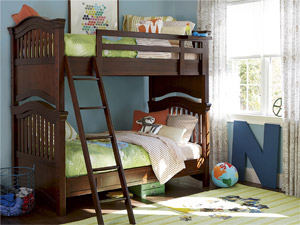 Nightstands and even some beds come with built-in touch-activated lighting. Nightstands, Clock Trays (for top Bunk Beds), and some styles of beds, dressers, and desks include built-in electrical outlets for utilizing and charging iPods, gaming systems, laptop computers, and even hair straighteners! To make sure those pesky cords that accompany electronics are kept out of the way, there's also a cord management system. Many dresser designs include a flip-down drawer ideal for storing DVD players or video game systems.
In case you're thinking that all those benefits can only come by sacrificing style, think again! From the graceful, lacy white simplicity of the Bellamy Collection to the bold look of the Black & White Collection, or even the modern, grown-up feel of the Classics 4.0 Cherry Collection, Smartstuff™ benefits come in all kinds of packages, and you're sure to find one that suits the taste of the smart little people in your life.
The Bedroom Source
Located near the Roosevelt Field Mall on Long Island, The Bedroom Source is your source for the best collection of children's and teen bedroom furniture. From flexibly configurable Maxtrix furniture to fashionable Smartstuff collections, The Bedroom Source offers high end furniture and professional design assistance to create the bedroom of your child's dreams.
Contact the friendly staff at The Bedroom Source by calling (516) 248-0600 or by submitting our online contact form. We're a local family owned mom & pop store. When you shop with us, you're dealing directly with the owners. We professionally assemble everything we sell. We deliver to Nassau, Suffolk, the 5 Boroughs, Southern Westchester, Southwestern Connecticut & Northern New Jersey.