Posted on 02/03/2015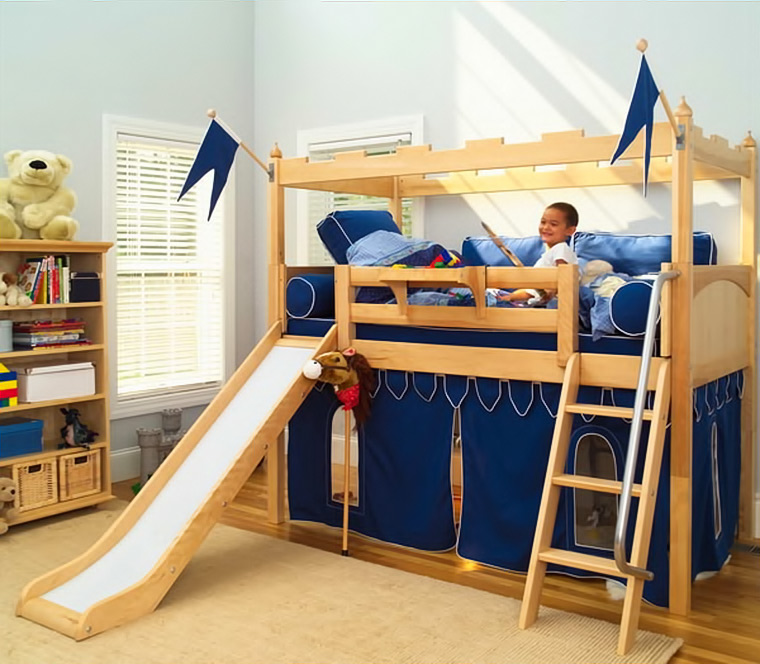 As parents, we all know we can't manufacture that perfect moment or experience — but we can provide the raw essentials that are conducive to our children's health and well-being, providing the perfect backdrop for the kind of childhood we imagine longingly, whether we cherish fond memories or ache for what we wished we could have had.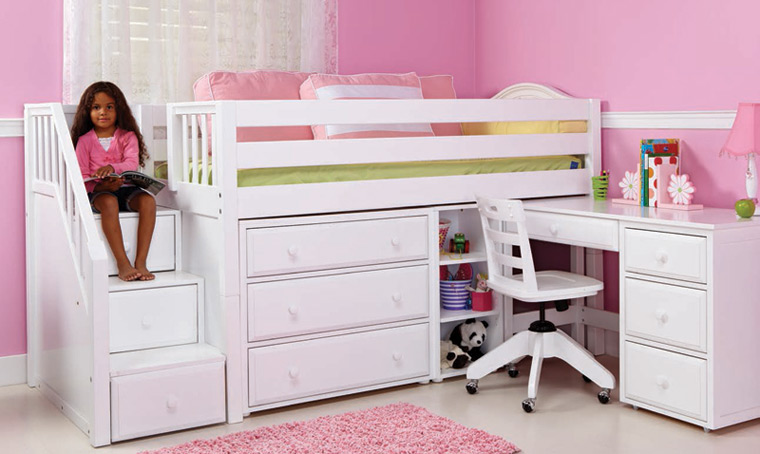 A Safe Place To Crash
Home. While that word evokes a variety of images in each of our minds, most probably associate it with feelings of safety, warmth, and belonging. Our kids need that. In a world that's increasingly harsh and dangerous — both emotionally and physically — we can't always keep our kids from harm. But we can create a home, a place where they feel welcome, loved, and protected. While it takes more than furnishings to create such an environment, they can certainly be part of the equation.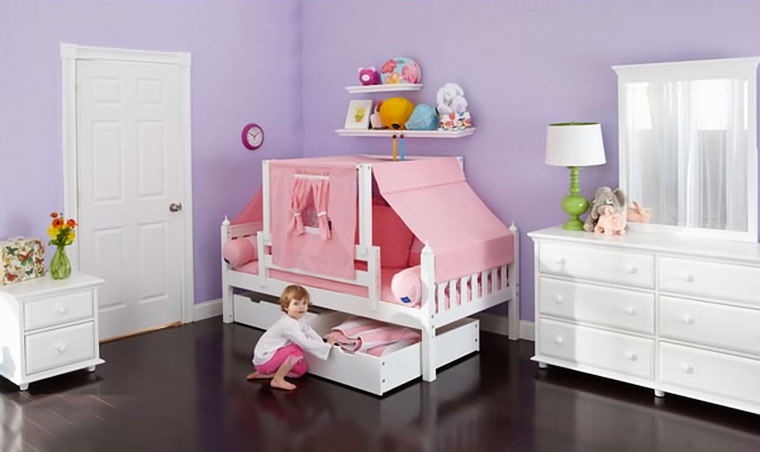 Our Maxtrix® Children's Furniture System is one of many ways you can achieve such an environment. The stable, real wood bed frames with moisture-releasing, supportive slat rolls allow for optimum sleeping space. Coordinating storage pieces create a visual continuity that can be centering and calming. After a day out in the world that sometimes looks and feels like chaos, your child can come home to peaceful, secure surroundings that help him feel the love of home.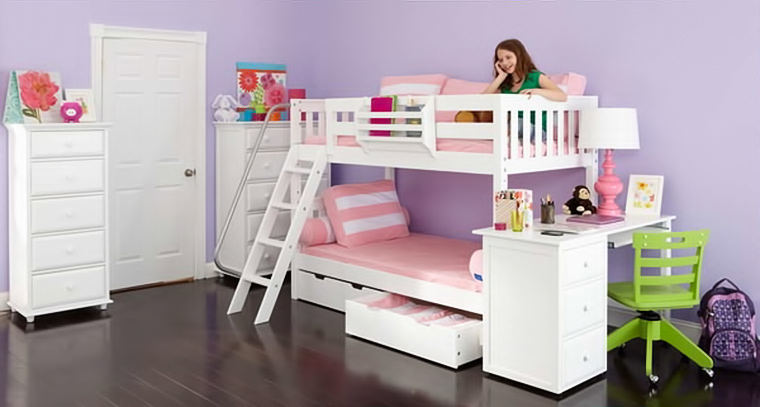 A Framework for Fun
Let's be real: Childhood isn't just about safety and warm-and-fuzzy stuff. It's also about adventure, wild and crazy play times, and unbounded amounts of energy! Technology simply can't provide what good, old-fashioned basics can — basics like cardboard boxes, sticks, and string are within everyone's price range. However, some spaces simply don't allow for any space for kids to play with even the most basic play things. With Maxtrix Bunk Beds and Loft Beds, you can maximize the space your child has, providing the perfect framework for imagination and adventure to begin.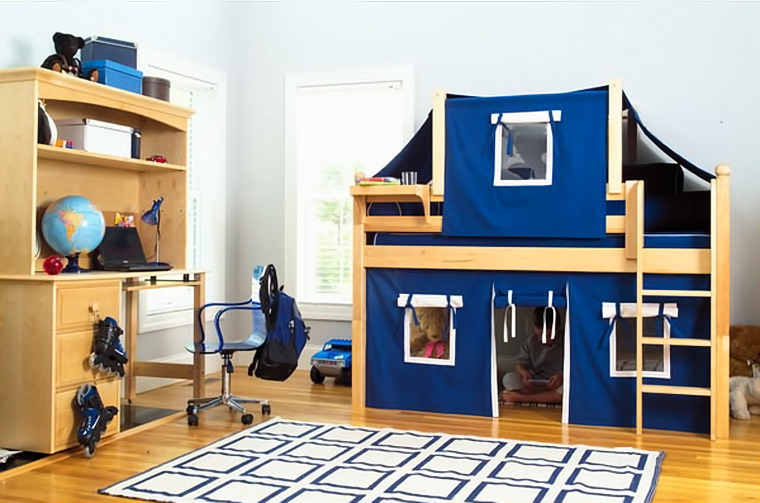 A Place for Yourself
The rest of your home is probably pretty much a reflection of your own color preferences and personal style. Just like you enjoy having a personalized space, your child will enjoy getting to tailor various aspects of his room to his own taste. This doesn't have to mean tacky posters taped to walls or licensed character bedding. Simply allowing your child to choose a color scheme and decorate a small bulletin board can provide the kind of personal touch that makes the room uniquely his — or hers.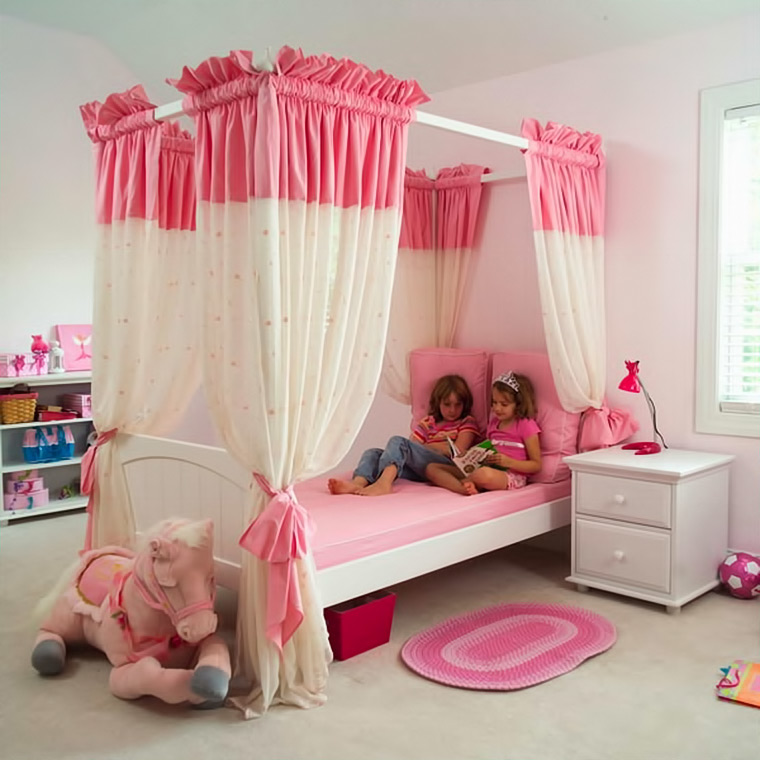 When you add in a Top Tent or Under-Bed Curtain, you provide added privacy and allure, creating a specifically kid-friendly place. Our Maxtrix Children's Furniture uniquely allows for the possibility of re-arranging furnishings and even changing bed height and style, as your child's needs and preferences change.
As you find ways to provide beyond the basics for your child, we'd love to show you how the Maxtrix System can help you achieve your goals and set the stage on which a magical childhood can be played out.
The Bedroom Source
Located near the Roosevelt Field Mall on Long Island, The Bedroom Source is your source for the best collection of children's and teen bedroom furniture. From flexibly configurable Maxtrix furniture to fashionable Smartstuff collections, The Bedroom Source offers high end furniture and professional design assistance to create the bedroom of your child's dreams.
Contact the friendly staff at The Bedroom Source by calling (516) 248-0600 or by submitting our online contact form. We're a local family owned mom & pop store. When you shop with us, you're dealing directly with the owners. We professionally assemble everything we sell. We deliver to Nassau, Suffolk, the 5 Boroughs, Southern Westchester, Southwestern Connecticut & Northern New Jersey.
Maxtrix® is a registered trademark of Maxwood Furniture.