Posted on 09/11/2015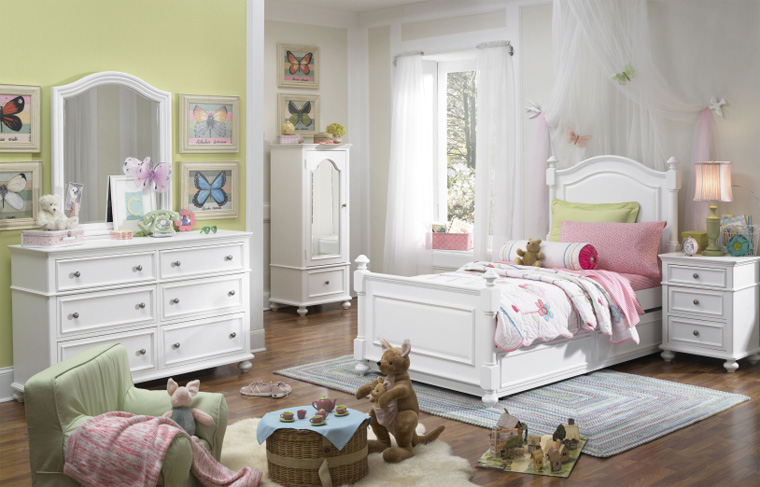 If you're like me, perhaps the mere mention of the word "wardrobe" evokes fanciful scenes from Narnia, an imaginary world created in the mind of author C.S. Lewis. Arguably the most famous novel in the series of 7 Chronicles of Narnia, The Lion, the Witch, and the Wardrobe has recently been made into a major motion picture, capturing the imaginations of a new generation of children. The wardrobe in Lewis's books plays an important role, as the portal between the mundane world of here-and-now and the wonders of a magical place where children are heralded as heroes, and where truth and beauty glisten as worthwhile and attainable ideals.
A real wardrobe — even the one once owned by Lewis — may not usher in quite such extraordinary adventures. But these freestanding furniture pieces designed for clothes storage can definitely help transform an otherwise ordinary bedroom into something more functional and presentable than it once was.
The Bedroom Source Collection Wardrobe with 4 Deep Drawers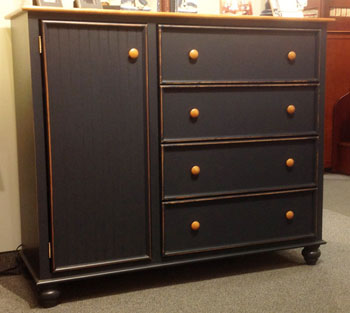 This hearty wardrobe is comprised of North American solid oak and birch, combined with ¾" plywood to provide extra strength. The solid-wood drawers utilize 4-corner English dovetail joinery and include finished insides to eliminate clothing snags.
They also use heavy duty full-extension, side-mounted drawer guides. Extra-deep drawers offer plenty of room for clothes that fit your growing child, along with adjustable shelving to allow for bulky winter clothing, such as jeans and sweaters. This piece measures 54" wide by 20" deep and is 46" tall.
Like all items in The Bedroom Source Collection, this 4-drawer wardrobe is made-to-order right here in New England. It can be custom-finished with over a dozen options of stain color, distressing, and even 2-tone color options, all of which are water-based and non-toxic finishes. A similar piece in the same line is the 5-Drawer Wardrobe.
Madison Wardrobe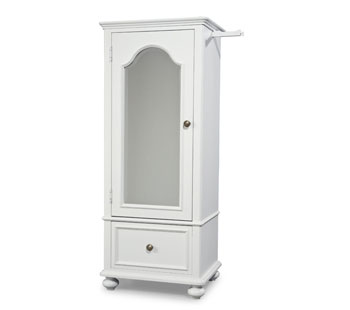 This elegant storage piece coordinates with others in the bright white Madison Collection. Its single drawer is tucked beneath the tall door, on which a shapely mirror provides a functional yet artistic silhouette.
A sliding garment rod adorns the outer-right panel, allowing tomorrow's ensemble or outerwear to hang in plain view, easily accessible for morning "rush hour." Upon opening the door, you'll be greeted with one fixed shelf and two adjustable shelves, along with a removable divider and accessories drawer.
Drawers have English dovetail fronts with lap-joint backs — along with UV stained interiors and full-extension, ball-bearing, side-mounted metal drawer guides. A dust bottom is also included, on the lowest level. Anti-tip hardware is included, and the knobs have a nickel finish. This piece measures 24" wide by 18' deep and is 58" tall.
Are you wondering what the difference is between a wardrobe and an armoire? Find out in Part 2.
From the Bedroom Source blog:

The Bedroom Source
Located near the Roosevelt Field Mall on Long Island, The Bedroom Source is your source for the best collection of children's and teen bedroom furniture. From flexibly configurable Maxtrix furniture to fashionable Smartstuff collections, The Bedroom Source offers high end furniture and professional design assistance to create the bedroom of your child's dreams.
Contact the friendly staff at The Bedroom Source by calling (516) 248-0600 or by submitting our online contact form. We're a local family owned mom & pop store. When you shop with us, you're dealing directly with the owners. We professionally assemble everything we sell. We deliver to Nassau, Suffolk, the 5 Boroughs, Southern Westchester, Southwestern Connecticut & Northern New Jersey.