Posted on 01/25/2015
A comfortable bed, suitable storage, well-made furnishings — While those might be the most important aspects of your child's bedroom (and the parts we specialize in here at The Bedroom Source), let's face it: Those things probably aren't what your child will get excited about. What will earn squeals of delight from the kiddos in your life? Favorites, surprises, things that are special to them.
Providing Unifying Elements
Whether it's a color scheme or design motif, even a brightly colored kid's room can have a sense of unity when you're intentional about what you include — and don't include — in the visible parts of the room. Depending on your child's age and personality, you may choose to decide on a theme yourself, based on your child's likes, or you may decide to work with your child to plan details based on an agreed-upon idea. Perhaps you'll start with a prize possession or picture, even a favorite blanket. As you collect ideas, you might want to tape color swatches or pictures of design ideas on paper and keep them in a file or on the fridge — or start a board on Pinterest with ideas that you like.
Collecting Special Things
The beauty of many prize-winning designs is that they make people feel at home, comfortable, as if they're part of a story that's already begun. Decorating with found objects, each with their own story, can be key to achieving this effect. Simply buying a bed-in-a-bag and a themed pre-packaged set of decorations might be easier, but it won't be nearly as much fun — or as significant to your child. Instead of filling every shelf and all the wall space as soon as the new furniture arrives, you could start a collection — maybe of various-shaped jars or antique books — and build on it when you take vacations or go on special outings. That way, each item will evoke a family memory and prompt a story for friends to hear.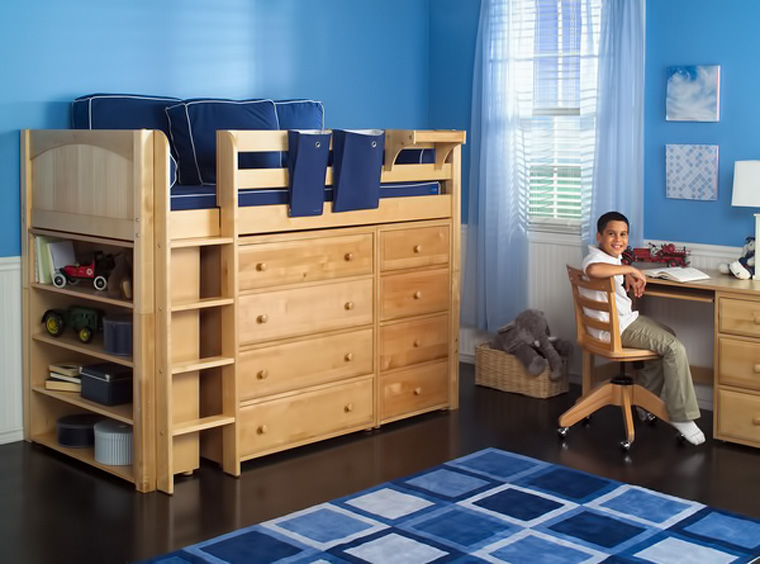 Displaying Personal Creations
When it comes to decorating a kid-friendly space, it's important to implement easily changeable design elements. From cork boards (which are incorporated into some desk designs - like our Sierra Desk Hutch) to chalkboards or chalkboard-painted walls, the possibilities here are endless. Basically, your kids will want to display their own artwork, special notes, and photos, so you'll want to provide a space for them to do that without tape or push pins damaging your walls or — worse — destroying your furniture.
Other possibilities for easily changing out designs include: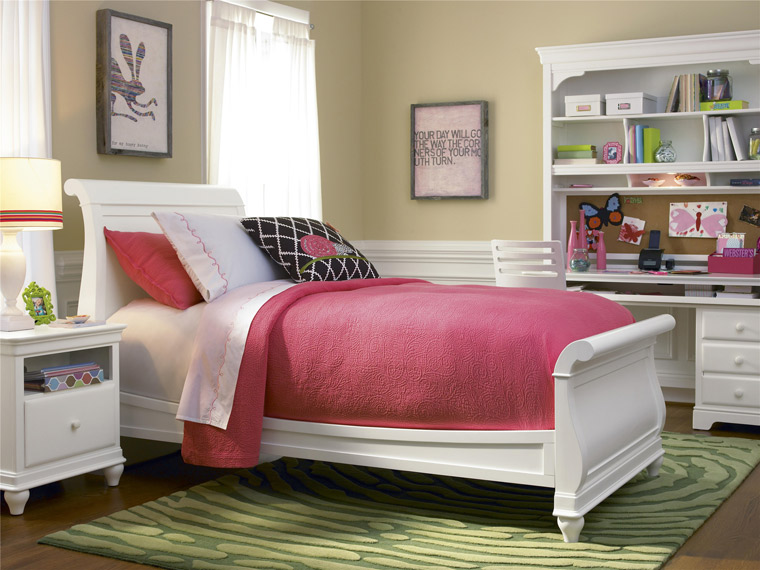 Having Fun with Walls
Today, there are so many ways to be creative with patterns and colors. One place where colors and patterns can have a major impact is on your walls. From peel-and-stick murals to taped-off chevron designs or removable wallpaper — either for an all over design or to cut out for a designer effect.
The Bedroom Source
Located near the Roosevelt Field Mall on Long Island, The Bedroom Source is your source for the best collection of children's and teen bedroom furniture. From flexibly configurable Maxtrix furniture to fashionable Smartstuff collections, The Bedroom Source offers high end furniture and professional design assistance to create the bedroom of your child's dreams.
Contact the friendly staff at The Bedroom Source by calling (516) 248-0600 or by submitting our online contact form. We're a local family owned mom & pop store. When you shop with us, you're dealing directly with the owners. We professionally assemble everything we sell. We deliver to Nassau, Suffolk, the 5 Boroughs, Southern Westchester, Southwestern Connecticut & Northern New Jersey.