Posted on 11/01/2015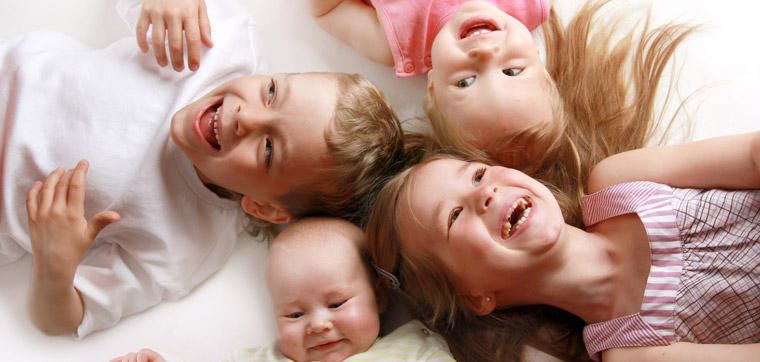 As you're shopping for a mattress and providing the most healthy products for your child's sleeping arrangements, concern over dust mites is likely to come up. But according to the NY Times, you may not have to worry about dust mites. Basically, you only need to worry about them if you or a family member is allergic to them. But there's a catch: It can be difficult to determine a dust mite allergy.
Much smaller than bed bugs, these microscopic creatures grow to be only 0.4 mm long. They feast on flakes of human skin, but their more problematic effect is due to their feces, which contains a potent allergen called DerP1. An allergic reaction can take the form of sinus problems, eczema, or asthma-like breathing difficulties. Because those allergic reactions can be caused by so many other allergens, identifying a dust mite allergy can be difficult. How common is a dust mite allergy?
Approximately 25% of Americans have some kind of allergy, and of those who have allergies, 66% have dust mite allergies. Signs of dust mite allergies may include the following:
• Other known allergies
• Persistent sinus headaches and sniffles
• Scratchy eyes upon waking in the morning
• Sneezing more than once upon waking
Because dust mites tend to like warm, humid environments, you can be sure that if your home has a lot of static electricity, dust mites don't live there. You can see an allergist for testing. Since this allergy is common among children and a risk factor for developing asthma later in life, early intervention is ideal.
For children you know to be allergic to dust mites, you will want to take several precautions. Scientists argue about the value of encasings, vacuum cleaning, and chemical treatments aimed at controlling exposure to these pests. Some studies have seemed to show a reduction in asthma symptoms in children using mattresses and pillows covered in special mite-proof casings. Whether or not you purchase such casings, you'll want to take other steps to reduce the chances of dust mites invading the bedding of your child.
If you live in an area with high humidity, mites can multiply quickly in less than a week. By washing all bedding (including comforters) on a weekly basis and drying them on high heat, you can keep them from proliferating.
Mite-proof covers are made from the same tightly woven material used to make old-fashioned typewriter ribbons. While soft to the touch, the material has a tight weave that prevents mites from penetrating the surface. You can expect to pay between $15 to $50 for a pillow cover and upwards of $100 for a quality mattress cover.
For those with severe allergies, hardwood floors may be recommended, as opposed to carpet, and nonporous blinds instead of fabric window treatments.
From The Bedroom Source Blog
The Bedroom Source
Located near the Roosevelt Field Mall on Long Island, The Bedroom Source is your source for the best collection of children's and teen bedroom furniture. From flexibly configurable Maxtrix furniture to fashionable Smartstuff collections, The Bedroom Source offers high end furniture and professional design assistance to create the bedroom of your child's dreams.
Contact the friendly staff at The Bedroom Source by calling (516) 248-0600 or by submitting our online contact form. We're a local family owned mom & pop store. When you shop with us, you're dealing directly with the owners. We professionally assemble everything we sell. We deliver to Nassau, Suffolk, the 5 Boroughs, Southern Westchester, Southwestern Connecticut & Northern New Jersey.
Image credits: Top © Tatyana Gladskih/Fotolia.