Posted on 12/18/2015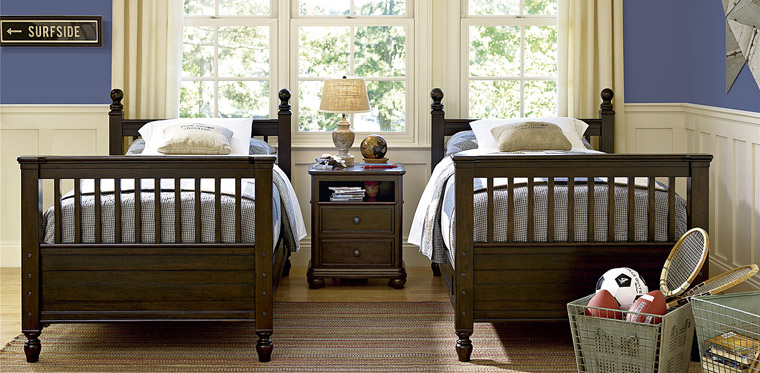 If you have more than one child, the issue of whether or not to have siblings share a bedroom has probably come up. Maybe it hasn't even been a debate, because you simply don't have enough rooms in your home to allow your children to have their own bedrooms. Whether you're still on the fence or you feel bad about your kids having to share a room, it may surprise and encourage you to know that many cite benefits to having siblings share bedrooms.
Sharing a Bedroom Really Isn't a Hardship
In America, we're seeing a trend toward decreasing family sizes and increasing house sizes. Accoding to James J. Crist, Ph.D., psychologist and co-author of Siblings: You're Stuck with Each Other, So Stick Together, "The idea of each child having his or her own bedroom is a fairly recent phenomenon in history." Even today, many families around the globe co-habitate in one-bedroom homes, with no one having completely private space. Many of our expectations are formed by whom we choose to compare ourselves with. That's not to say that alone time or privacy aren't important — just that they can be allowed for without each child having a bedroom of their own.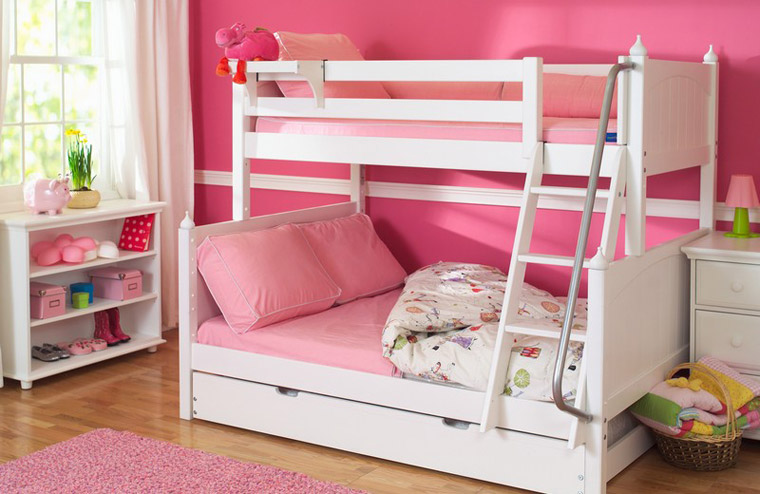 Sharing a Bedroom Can Help Develop Relationships
Raised by parents who had the mindset of giving us more and better than what they had as kids, today's parents are reaping the negatives results of growing up in a culture of excess. Personal space and privacy may be helpful, but they aren't nearly as significant as relationship skills. In fact, sharing a bedroom with a sibling can be an "irreplaceable bonding experience," according to Katey. Of course, there will probably be more sibling squabbles, as well, but that can even be a step toward building conflict-resolution skills and learning to compromise and have patience with others.
When you can't just avoid your sibling by closing the door to your own room, it forces you to try to resolve the situation. Such soft skills, after all, are qualities many employers see as more significant than even a high GPA. Those same skills will be important when sharing rooms with college roommates, spouses, or others throughout their lives.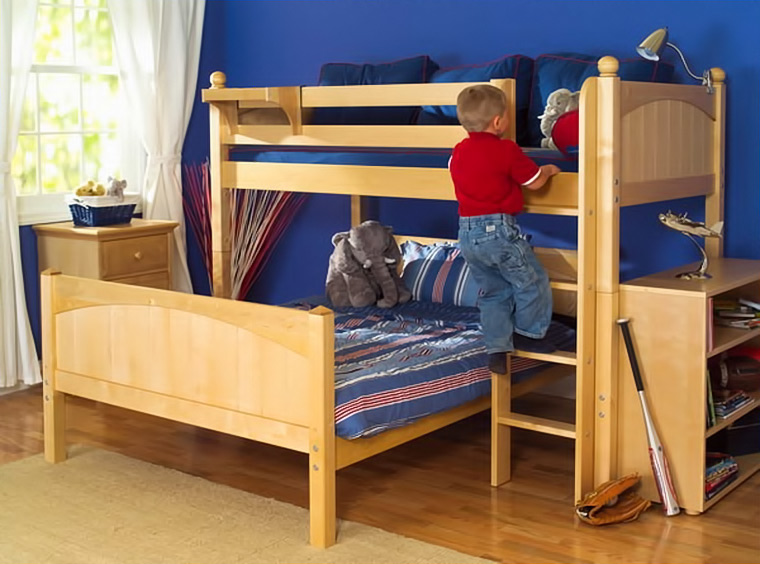 Sharing a Bedroom Allows for Better Sleep
Many parents who have enough rooms for kids to have their own bedrooms still opt for them to share rooms. Why? They believe the pros outweigh the cons. One of the pros they site is that kids learn to become heavier sleepers when they're used to hearing the noises of another person in the room. Another is that if toys and entertainment devices are relegated to another room, it frees the bedroom to be a calmer, less cluttered environment, which is more conducive to sleep.
Whether you choose to have them literally bunk together in the same bunkbed or have separate standalone beds, your kids won't miss out on anything by sharing a room.

From the Bedroom Source blog:
The Bedroom Source
Located near the Roosevelt Field Mall on Long Island, The Bedroom Source is your source for the best collection of children's and teen bedroom furniture. From flexibly configurable Maxtrix furniture to fashionable Smartstuff collections, The Bedroom Source offers high end furniture and professional design assistance to create the bedroom of your child's dreams.
Contact the friendly staff at The Bedroom Source by calling (516) 248-0600 or by submitting our online contact form. We're a local family owned mom & pop store. When you shop with us, you're dealing directly with the owners. We professionally assemble everything we sell. We deliver to Nassau, Suffolk, the 5 Boroughs, Southern Westchester, Southwestern Connecticut & Northern New Jersey.