Posted on 06/09/2015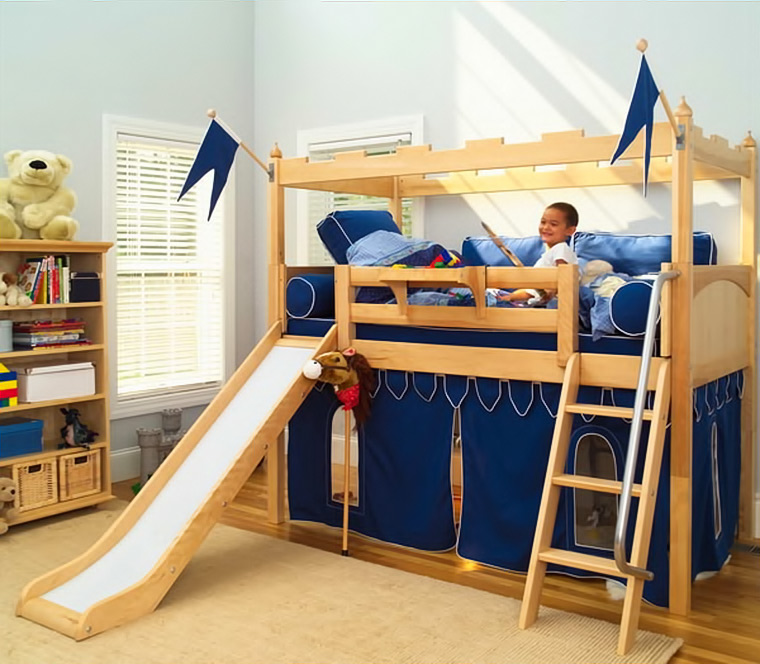 We all want to make wise choices — in life in general, and as parents, in particular. We don't want to squander our valuable resources on unwise purchases, yet we only have so much time and energy to devote to research. If space-saving, time-saving, money-saving choices help you avoid buyers' remorse, then look no further than The Maxtrix® System when it comes to furnishing your child's bedroom.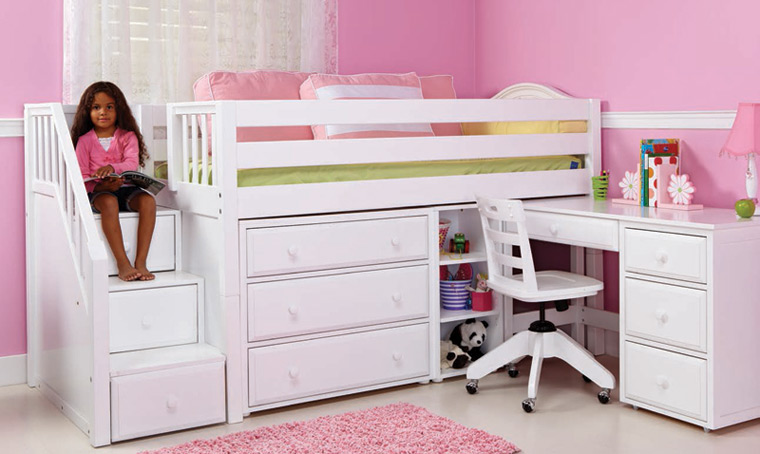 Space-Saving Furniture
Because The Maxtrix System is designed with smart storage and flexible rearranging possibilities in view, it provides streamlined ways to save space in your child's room. Our Loft Beds — Low, Medium, or High — utilize sturdy Leg Extensions to raise the bed to the height of your choice, allowing the space normally used for only a bed to be used for a second purpose. You can choose whether to add an Under-Bed Curtain to turn the space into play space or stack our storage furniture pieces underneath to create a Storage Bed.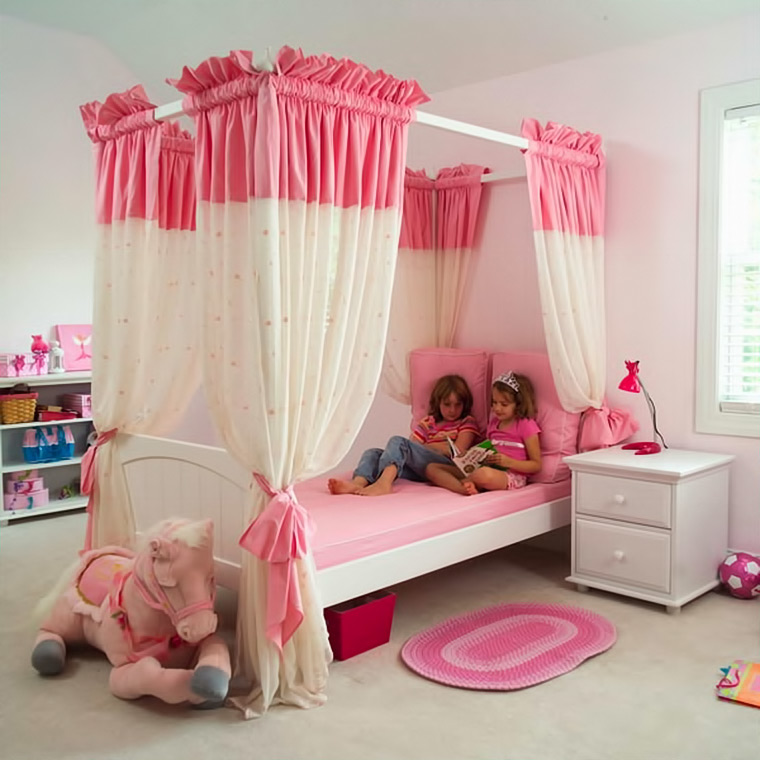 Whatever you choose, that multi-functional space will essentially create more floor space in the remainder of the room, as well. And don't worry — however you use the space initially doesn't have to be the only way it's ever used. Maxtrix furniture is designed to adapt to new spaces or configurations, as your child's needs and desires change.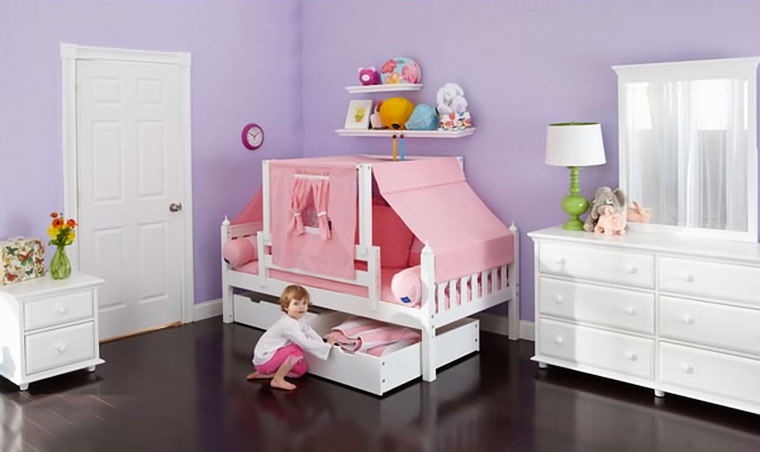 Time-Saving Furniture
How can your choice of furniture save you time? Remember that first year of your child's life, when he or she changed clothing sizes every couple of months? Buying new clothes all the time got pretty old, didn't it? Whether you chose to organize and store the too-small sizes for another child or sell or donate it, all of that took time — the one resource none of us ever seems to have in abundance. Because Maxtrix Furniture is safe enough for toddlers but sturdy enough for teens and young adults, it can help you save valuable time and energy in shopping for new furniture and disposing of no-longer-useful pieces.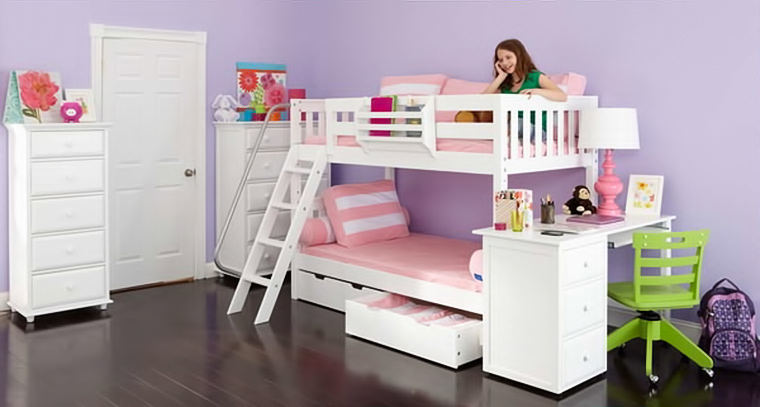 Money-Saving Furniture
Maxtrix is certainly not the least expensive option, when it comes to children's furniture. However, in the long run, you'll find that eliminating the need to repair or replace your child's furniture will translate into savings. The added concept that time is money adds to the value of quality furniture that grows with your child — especially if you're the type to do extensive research and shop around a lot before every major purchase. If you have issues with anxiety and stress over changes and major purchases, the added health risks you'll be avoiding may weigh in as benefits, as well.
The Maxtrix Children's Furniture System provides a unique way to save you money, time, and space, while providing for some of your child's most basic needs. We think you'll see the wisdom in this single choice, regardless of how your child's and family's needs change throughout the years.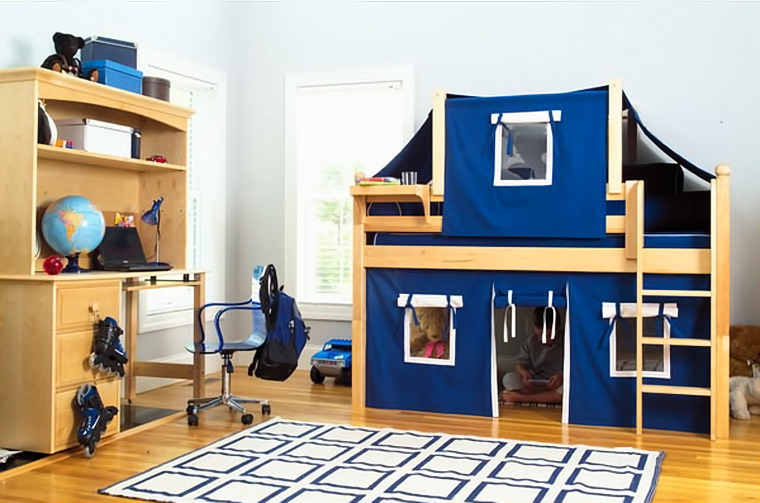 The Bedroom Source
Located near the Roosevelt Field Mall on Long Island, The Bedroom Source is your source for the best collection of children's and teen bedroom furniture. From flexibly configurable Maxtrix furniture to fashionable Smartstuff collections, The Bedroom Source offers high end furniture and professional design assistance to create the bedroom of your child's dreams.
Contact the friendly staff at The Bedroom Source by calling (516) 248-0600 or by submitting our online contact form. We're a local family owned mom & pop store. When you shop with us, you're dealing directly with the owners. We professionally assemble everything we sell. We deliver to Nassau, Suffolk, the 5 Boroughs, Southern Westchester, Southwestern Connecticut & Northern New Jersey.
Maxtrix® is a registered trademark of Maxwood Furniture.
Image credits: Maxwood Furniture.