Posted on 03/07/2016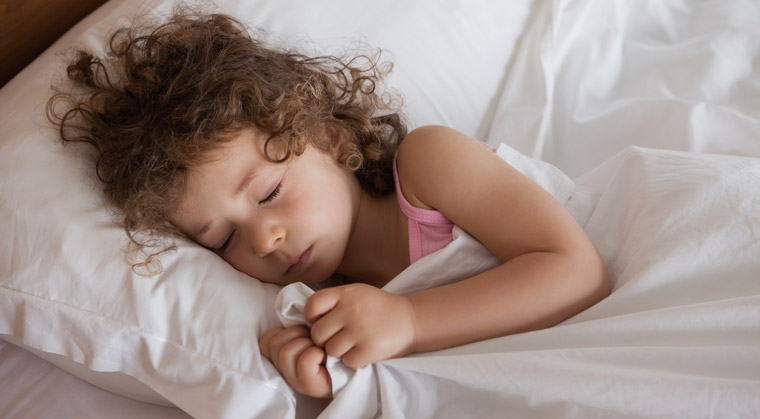 While environment isn't the only factor in providing your kids with healthy sleep, it is definitely a factor. The most immediate aspect of your child's sleep environment is, of course, his bed — and, more specifically his mattress. Here at The Bedroom Source, we offer our customers only the best in comfortable, low-profile mattresses that provide parents with a selection of safe, health-conscious options for their children.
Why is the right mattress important? We'll look at a few key reasons.
Providing Support During Sleep Cycles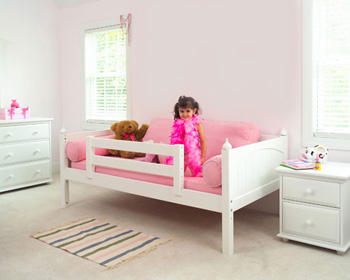 Part of getting healthy sleep is progressing through all the stages of sleep. One of those stages is called REM sleep, and it's the deepest stage during which our most vivid dreams occur. During it, we actually lose skeletal muscle tone, preventing us from acting out our dreams. Because the muscles supporting our backs relax, causing us to lose spinal support, having a supportive mattress is important.
While muscles perform so differently while we're in REM sleep than when we're awake, mattress selection can be difficult. A mattress that feels firm to an adult can also feel soft to a child. However, when parents provide healthy mattresses designed with kids' health in mind, they'll be most likely to experience pain-free sleep that allows them to rest as comfortably as possible and stay asleep as long as their bodies need.
Reducing Risks of Accidents
For most children's beds, including loft beds and bunk beds, low-profile mattresses are ideal. With a maximum thickness of 8 inches, low-profile mattresses keep kids safe by reducing the overall height of the bed.
Crib mattresses need to be extremely firm in order to avoid risk of suffocation. Toddlers and young children do not require the same level of firmness; they still may feel secure and comfortable on a mattress similar to the one on which they slept as infants, though.
In addition to being low profile and relatively firm, a mattress will provide reduced risk of accidents when it is supported by a durable slat roll that will support the weight of your child as he or she grows and moves.
Reducing Risks of Illness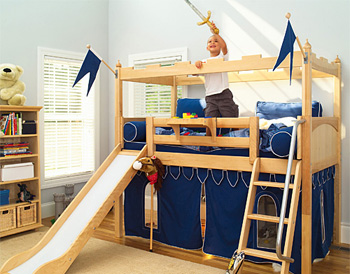 Injuries from falls or risks of suffocation aren't the only potential problems that the wrong mattress can cause. Your mattress, like any fabric in your home, can trap extra moisture or allergens, causing your already allergy-prone child to have allergic reactions or even develop allergies or asthma. One way to reduce such risks is to provide a solid slat roll foundation, rather than a solid surface such as a bunky (or "bunkie") board; the solid slat roll foundation allows for moisture to escape.
By choosing anti-bacterial, hypo-allergenic, anti-mocrobial mattresses, you can lessen your child's exposure to dust mites (and their feces), mold, and other problems. You can take additional precautions against allergens by washing all bedding (including comforters) each week in hot water and then drying them on high, as well.

From the Bedroom Source blog:
The Bedroom Source
Located near the Roosevelt Field Mall on Long Island, The Bedroom Source is your source for the best collection of children's and teen bedroom furniture. From flexibly configurable Maxtrix furniture to fashionable Smartstuff collections, The Bedroom Source offers high end furniture and professional design assistance to create the bedroom of your child's dreams.
Contact the friendly staff at The Bedroom Source by calling (516) 248-0600 or by submitting our online contact form. We're a local family owned mom & pop store. When you shop with us, you're dealing directly with the owners. We professionally assemble everything we sell. We deliver to Nassau, Suffolk, the 5 Boroughs, Southern Westchester, Southwestern Connecticut & Northern New Jersey.
Image credits: Top photo © WavebreakMediaMicro/Fotolia