Posted on 05/26/2015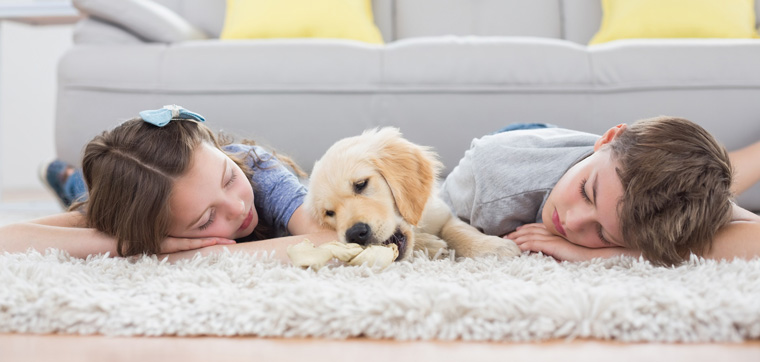 While "horror stories about tumbleweeds of mite feces blowing through your home" is the stuff of urban mythology, dust mite allergies are real concerns, especially for children. Those with asthma are especially prone to have reactions to dust mites. (In fact, dust mite allergies can increase a child's risk for developing asthma.)
Spanning the age spectrum, one out of every four Americans has an allergy of some kind, and two out of three within the allergy group have allergies to dust mites. Dust mite sensitivity can result in sneezing upon waking or scratchy eyes in the morning, as well as persistent sinus headaches, sniffles, or nasal congestion. Like most allergies, symptoms tend to increase along with humidity and heat.
Here at The Bedroom Source, we pride ourselves on providing Long Island children with healthy mattresses that help protect them from dust mites and other allergens.
Naturepedic Mattresses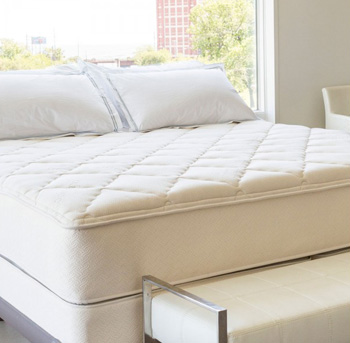 The Naturepedic line of mattresses is comprised of only organic materials. Fulfilling the promise of "Comfort. Without Chemicals.™", its quilted organic cotton surface provides both a waterproof and dust-mite-proof surface on which your kids can enjoy peaceful sleep. Because only natural materials are used, Naturepedic mattresses eliminate the need for fire-retardant chemicals or barriers.
Purchased directly from USDA-certified sources, the organic cotton used in Naturepedic mattresses helps support U.S. farmers. Wool batting provides an additional layer of comfort, along with aiding in temperature regulation, natural fire protection, and moisture resistance. The GOTS-certified organic wool means that the wool comes from healthy sheep that are treated well, and that it is processed without the use of harmful chemicals.
Other layers of Naturepedic mattresses are made from natural plant-based materials, along with 3-inch microcoils that help balance breathability with support. Made by Amish craftsmen in Chagrin Falls, Ohio, Naturepedic mattresses come with a 20-year Limited Warranty.
BSF Collection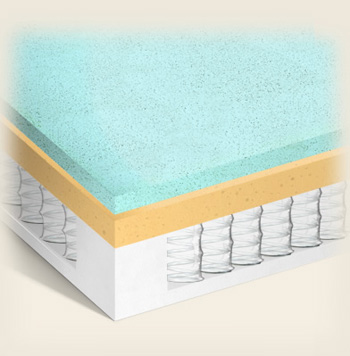 For those also interested in reducing environmental impact without sacrificing comfort or quality, our BSF Collection of mattresses uses eco-friendly memory foam. All BSF mattresses pass CertiPur-US testing and certification requirements, as well as the Oeko Tex Standard 100.
Using all natural, renewable resources, the BSF Collection utilizes semi-open-cell memory foam in order to achieve a balance between recovery time and air flow, while using far fewer chemicals than traditional foam mattresses. BSF mattresses also use a blend of plant oil and castor seeds, which can be harvested efficiently and without emitting volatile compounds, making them healthier for both consumer and producer.
Bamboo, a resource that's both prolific and highly renewable, is used to create an active anti-mocrobial charcoal that absorbs odors. With its thousands of micro-pores, bamboo helps make BSF memory foam cooler and more breathable than most memory foams. Additional bamboo is blended into the fibers of mattress covers. Each BSF mattress is treated with an anti-fungal, anti-bacterial mist of aloe vera, further increasing the resilience and luxury of the fabric.
Here at The Bedroom Source, we deliver any of our mattresses, free of charge, with the purchase & delivery of one of our beds.
The Bedroom Source
Located near the Roosevelt Field Mall on Long Island, The Bedroom Source is your source for the best collection of children's and teen bedroom furniture. From flexibly configurable Maxtrix furniture to fashionable Smartstuff collections, The Bedroom Source offers high end furniture and professional design assistance to create the bedroom of your child's dreams.
Contact the friendly staff at The Bedroom Source by calling (516) 248-0600 or by submitting our online contact form. We're a local family owned mom & pop store. When you shop with us, you're dealing directly with the owners. We professionally assemble everything we sell. We deliver to Nassau, Suffolk, the 5 Boroughs, Southern Westchester, Southwestern Connecticut & Northern New Jersey.
Image credits: Top photo © WavebreakMediaMicro/Fotolia