Posted on 02/10/2015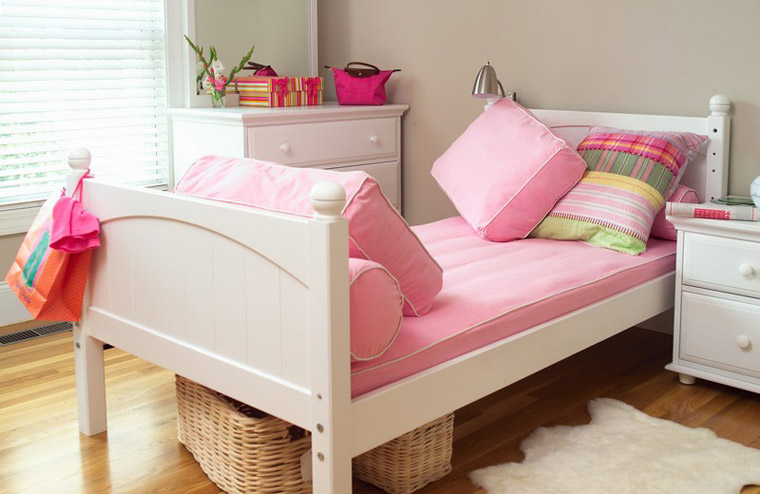 Options are great. But, whether purchasing a laptop or a house, options can also be overwhelming. Maxtrix® provides furniture for kids and teens that is designed to be fun and maximize storage. The concept is simple, but the myriad of choices are not. So let's take a look at buying Maxtrix bedroom furniture in 7 (fairly) easy steps!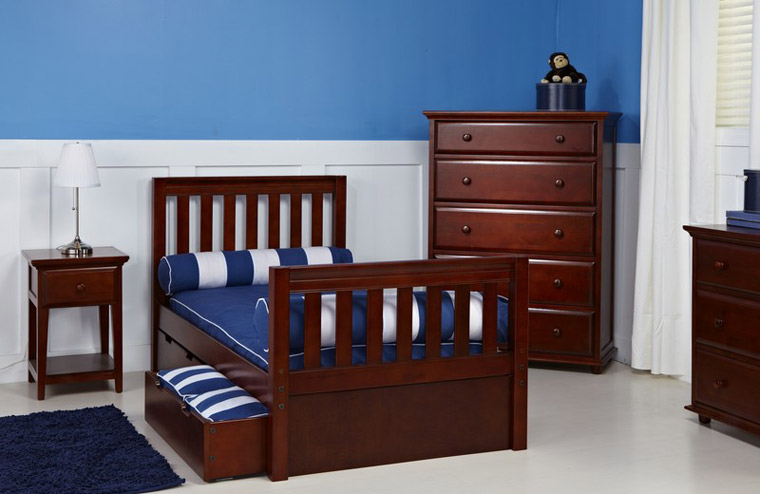 Step 1: Pick a Color
You can choose from three different colors. For a painted look, you can choose white. The Natural is a light colored wood, and the Chestnut is dark. You can choose whatever works well with your child's color scheme.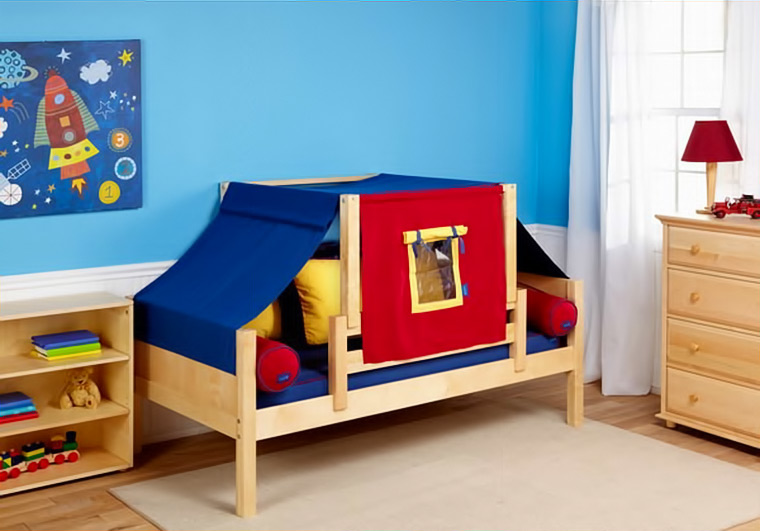 Step 2: Mattress size
All Maxtrix beds, including bunks and loft beds, come in two sizes, twin and full. The full bed provides more space both in the bed and for underbed storage. One bunk, the Twin Over Full, allows you to have both! Pick whichever size option works for you and your child.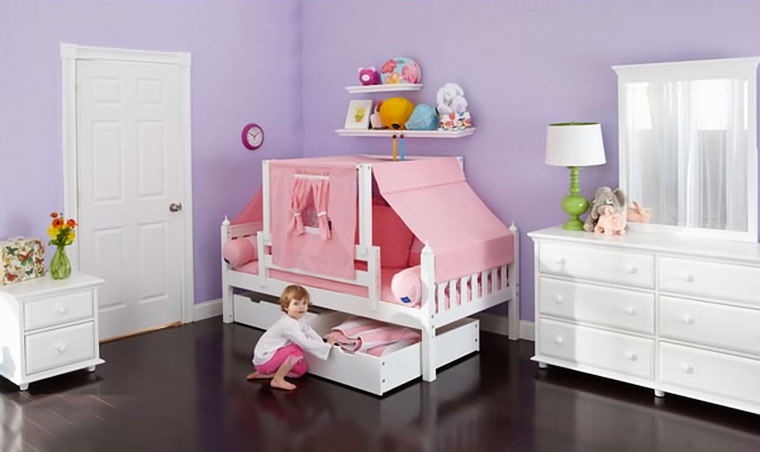 Step 3: Choose a bed frame
You can get a bed end in three different styles. The Panel style is simple, with a curve set into the wood. The Slats bed end has a more casual feel and allows the bed cover to be seen, while the Curve gives an added flair. Be aware that the Curve bed end rises four inches higher than the others.
You can further customize your child's bed by adding finials. Finials are decorative toppers for the four corners of the bed. The Round finial looks just as it sounds, and the Pyramid is a square that rises to a point. The Lantern imitates an old fashioned street lamp, and the Princess finial looks like a graceful bottle, rising to a smooth point.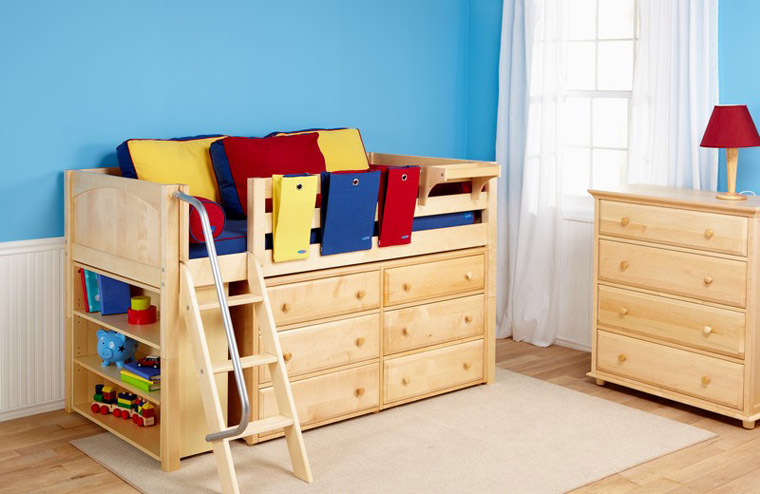 Step 4: Bed options
The simplest options are the Traditional beds. You can choose a normal bed, which comes with a high headboard and footboard, or the Platform beds. Platform beds come without the bed ends.
For young ones, a Day bed can be a great transition from a crib and can double as sitting space. For added security, you can add a front safety rail and/or a back safety rail.
Loft beds provide great options for those who are trying to conserve space. The twin beds can accommodate up to three pieces of furniture; the full beds can accommodate even more furniture! Loft beds come in various heights. The Low Loft has an underbed height of 33.5 inches and can fit Maxtrix® furniture with three drawers or shelves. The Mid Loft has 44.25 inches of space and takes four drawers or shelves, while the High is 52.5 inches and accommodates five drawers. The Ultra High Loft has 58 inches of space and can fit pretty much anything, including a desk!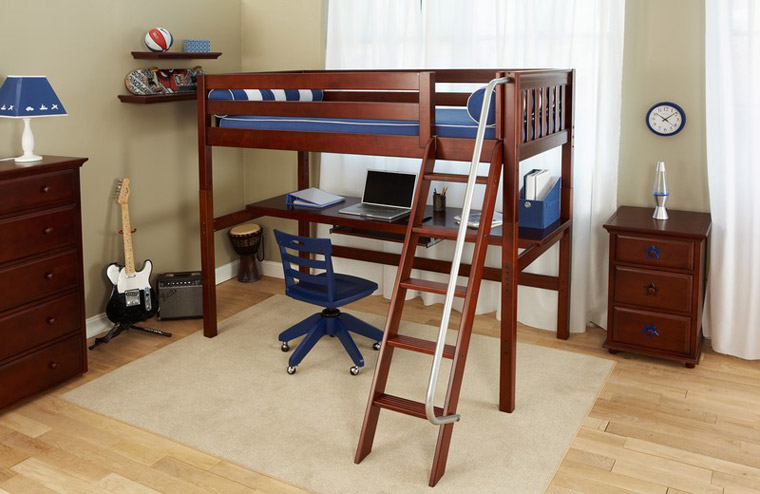 Bunk beds are a fun solution to fitting multiple children in a bedroom. Maxtrix offers double bunks in various heights. The Low bunk has an underbed height of 32.25", the Medium bunk has an underbed height of 37", and the High bunk has 41.75" of space underneath.
If you need more than two beds, consider the Triple or Quad bunk. The Quad bunk has two sets of double bunks with a staircase between them. If you need a bunk that fits into an unusual space, take a look at the parallel bunks; these bunks overlap, and you can choose between the slight stretch and the full stretch. The L­Shaped bunk fits neatly into a corner. Also, if you need a twin and a full bed, think about the Twin Over Full bunk!
For a more whimsical look, Maxtrix has the Goldilocks poster beds, which come as Day beds or Traditional beds. Or, consider the Camelot bed which is a Loft bed that comes resplendent with castle accessories and includes a slide and stepladder.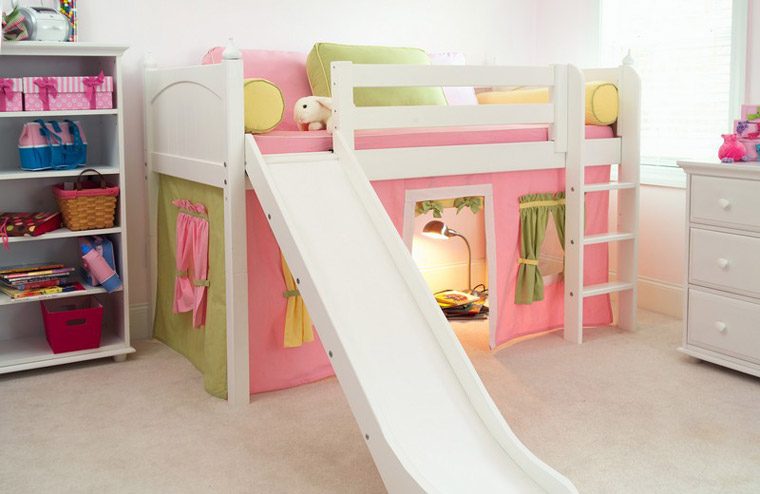 Step 5: Picking Access
For Loft and bunk beds, you can customize access. These beds can have a staircase (complete with drawers in the steps), a traditional ladder, or an angled stepladder (which includes an extra sturdy handrail). You can even add a slide! The ladder and slide placement are customizable, and, if you're worried, all means of access conform to safety standards. In fact, Maxtrix ladders are built strong enough to support the weight of children and parents, and the steps are grooved to provide better traction.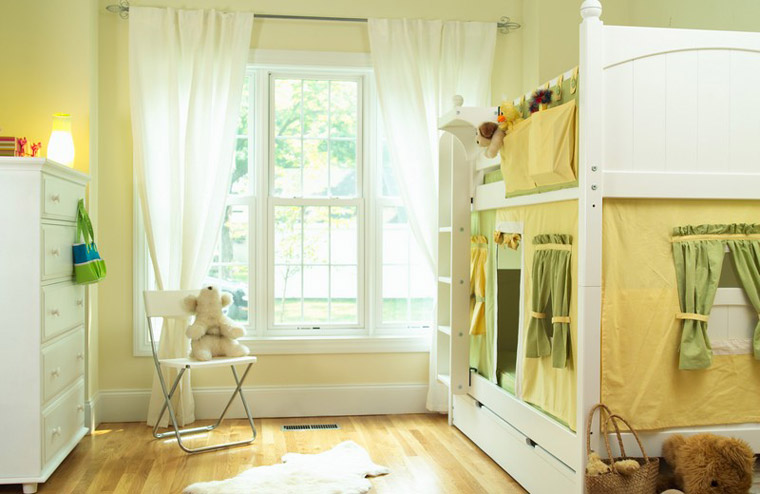 Step 6: Choose Storage
One of the best features of Maxtrix is the efficient storage. There are many options, so you can find exactly what works for you! The underbed trundle bed or underbed drawers (single or double) can be added to the Day bed, bunk beds, Traditional, and Fantasy beds.
As mentioned above, the Loft beds can fit dressers and bookcases; the size is dependent on the height of the loft. Any Loft bed can also fit a pull­out desk. The High and Ultra High Lofts can fit the entire desk (and child!) underneath the bed.
If additional storage is needed, be sure to look at the matching furniture Maxtrix offers. You can choose among dressers, bookcases, desks, nightstands, and more!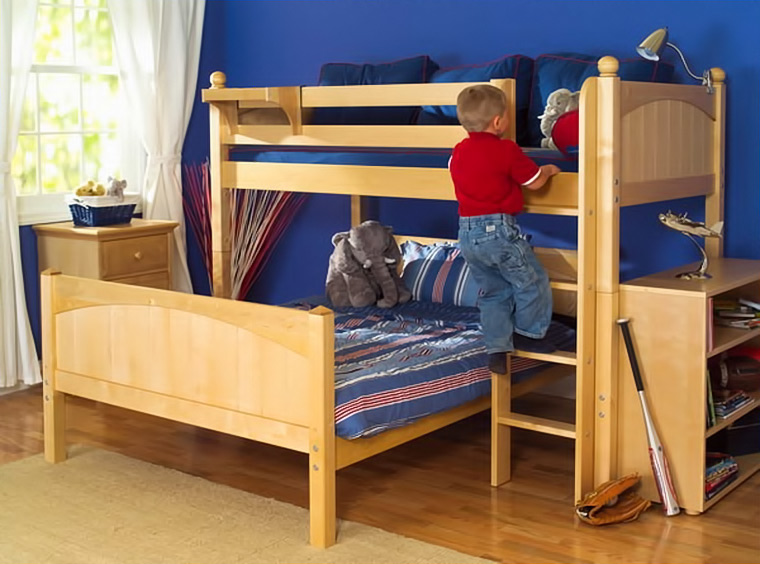 Step 7: Add Accessories
Perhaps the funnest part of choosing bedroom furniture is choosing playhouse accessories! The Top tent can be added to a Day bed, Loft bed, or bunk bed. The underbed curtain is available for the Loft and bunk beds, and the castle tower fits over a bunk or Loft bed slide.
Furnishing your child's bedroom can stressful, but it doesn't have to be. Choosing a bedroom system, instead of individual pieces, can greatly simplify the process. These 7 (fairly) easy steps should make that project easy and fun for you and your family!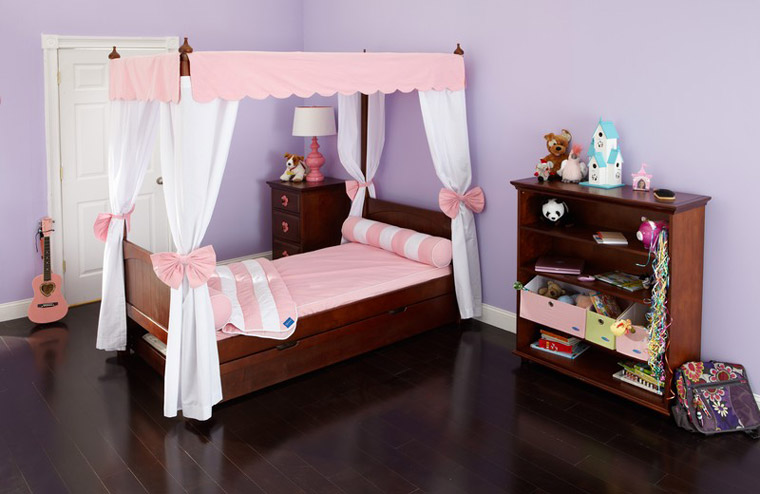 The Bedroom Source
Located near the Roosevelt Field Mall on Long Island, The Bedroom Source is your source for the best collection of children's and teen bedroom furniture. From flexibly configurable Maxtrix furniture to fashionable Smartstuff collections, The Bedroom Source offers high end furniture and professional design assistance to create the bedroom of your child's dreams.
Contact the friendly staff at The Bedroom Source by calling (516) 248-0600 or by submitting our online contact form. We're a local family owned mom & pop store. When you shop with us, you're dealing directly with the owners. We professionally assemble everything we sell. We deliver to Nassau, Suffolk, the 5 Boroughs, Southern Westchester, Southwestern Connecticut & Northern New Jersey.
Maxtrix® is a registered trademark of Maxwood Furniture.