Posted on 12/02/2015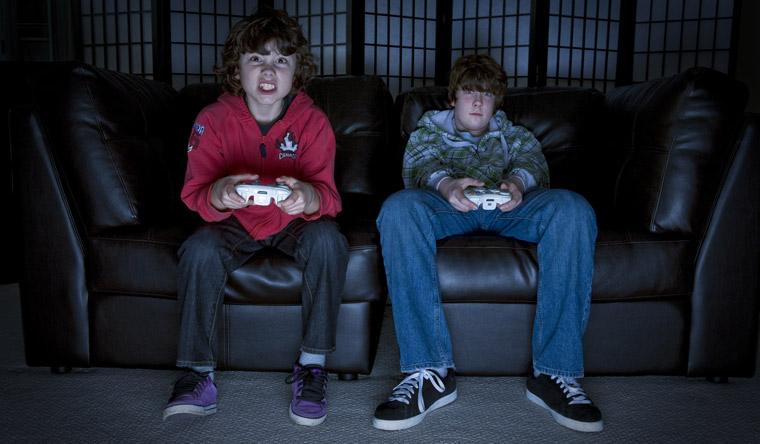 If you're like most modern moms and dads, you immediately assume your kids don't get "enough" time outdoors, but you probably also feel like it's pretty typical. It may be the norm, but that doesn't mean it doesn't come with some pretty high stakes. Among the many culprits accused of contributing to childhood obesity, depression, anxiety, ADHD and numerous other maladies, too much time indoors is definitely an oft-cited one. Unlike many treatments, making sure your children's lives include outdoor play time comes with minimal side effects and far-reaching benefits.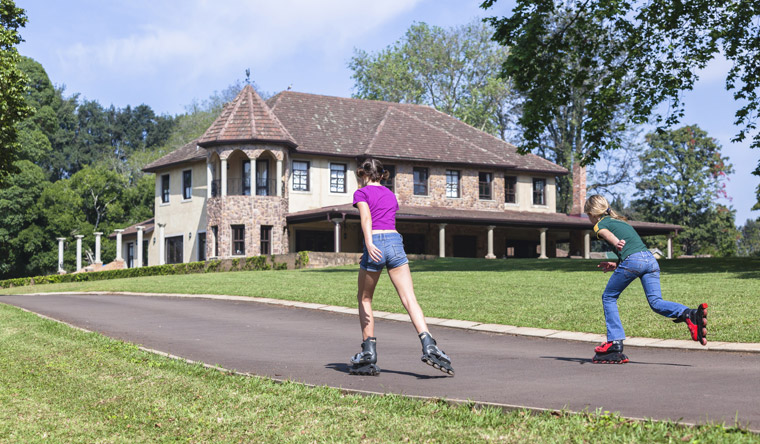 Timing Is Everything
When it comes to physical activity and outdoor play time, quality time is no match for quantity, when it comes to reducing the chances of obesity, chronic disease, and other health problems linked to a sedentary lifestyle. For adults, the recommendation is either 75 minutes per week (or 10-15 minutes per day) of hiking, cross-country skiing, or other forms of vigorous exercise or 150 minutes per week (or 20-30 minutes per day) of biking, brisk walking, or other forms of moderate exercise.
For children, though, most experts in fields ranging from education to physical health and psychology recommend twice as much — between 30 and 60 minutes each day! Children's bodies are not just miniature adult bodies; they're still developing, in every way, and they need even more activity and outdoor stimulation.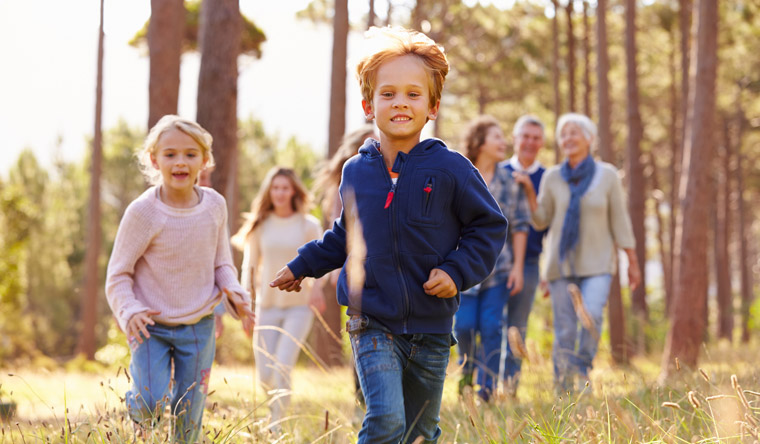 Location, Location, Location
You might argue that kids can get physical activity indoors, and you're right. But physical activity isn't the only benefit of outdoor play. When it comes to cognitive, social, and emotional benefits, there doesn't seem to be a replacement for the great outdoors. Consider this sampling of benefits encouraged by simply being outdoors: • Interpreting unique auditory and visual input
• Natural association with positive memories
• Increased pride in the community
• Improved creativity
• Better self esteem
• Rejuvenation of the mind
• Increased environmental awareness and appreciation
• Relief from irritability, exhaustion, and impulsivity
• Increased ability to concentrate
• Heightened cortisol levels, producing positive moods
Long on Motivation, Short on Ideas
Maybe you're convinced that unplugged, outdoor family time would be great. But you find it boring. Or daunting. Or anything but natural. That's okay. There are many free resources available from organizations like the Arbor Day Foundation, such as their 72-page Nature Explore Resoure Guide (offering information on Natural Products, Educator Workshops, Outdoor Classroom Design Services) that you can request here. If you're interested in including a social dynamic in your family's outdoor time, you might want to consider starting a Nature Explore Families' Club with your free Kit.
However you decide to spend time with your kids outside, you can track your experiences alongside chore charts, reading incentives, and homework. Like those activities, there are many benefits, but unlike the rest, you'll probably have some fun pictures to post as well. It's always great news to find out that something that impacts your child's health can actually be free and include the fringe benefits of positive memories that will last a lifetime.

From the Bedroom Source blog:
The Bedroom Source
Located near the Roosevelt Field Mall on Long Island, The Bedroom Source is your source for the best collection of children's and teen bedroom furniture. From flexibly configurable Maxtrix furniture to fashionable Smartstuff collections, The Bedroom Source offers high end furniture and professional design assistance to create the bedroom of your child's dreams.
Contact the friendly staff at The Bedroom Source by calling (516) 248-0600 or by submitting our online contact form. We're a local family owned mom & pop store. When you shop with us, you're dealing directly with the owners. We professionally assemble everything we sell. We deliver to Nassau, Suffolk, the 5 Boroughs, Southern Westchester, Southwestern Connecticut & Northern New Jersey.
Image credits: Top © Sean Davis/Fotolia; 2nd © Chris Van Lennep/Fotolia; 3rd © Monkey Business/Fotolia