Posted on 08/23/2015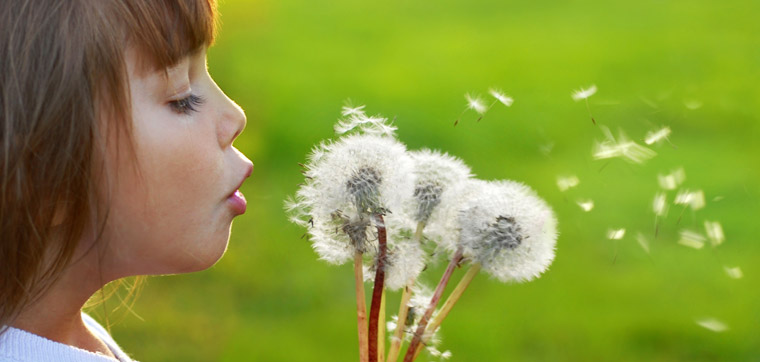 In Part 1, we looked at a basic description, potential problems, and general prevention of head lice. If your child has been exposed to lice, you don't want to ignore it. Instead, you'll want to consider more than one form of effective treatment.
Noticing the Signs
In addition to being able to identify lice by appearance, you should know the signs of lice infestation. You may notice your child scratching his or her scalp or see small red sores or bumps, caused by the scratching. For some children who don't have sensitive skin, it may take weeks to be bothered enough by the lice to start scratching.
If you suspect that your child has lice, you'll want to part his or her hair into small sections, using a fine-tooth comb to look for nits. Areas where they tend to congregate include the nape of the neck and behind the ears. (Even though adult lice are larger, they can be more difficult to spot, since they move rather quickly and often appear to blend in with the color of the child's hair.)
If you hear that your children's playmates have lice or that other children in the same daycare or school have been infested, you'll want to check your child's head. On the same token, if you discover that your child has lice, you'll want to inform other parents, your child's daycare provider or school. You will also want to ask about the institution's return policy; most schools allow children to return after the application of a topical treatment.
Treating the Symptoms
As a first response, most doctors recommend over-the-counter treatments such as shampoos, along with daily checking and combing with a fine-tooth comb. While the adults can be suffocated by the shampoo, nits will need to be removed manually during combing. Wetting the hair prior to combing can help by temporarily immobilizing the lice. For longer hair, applying conditioner may make it easier to comb through the hair.
Most recommend a follow-up topical treatment between 7 to 10 days after the first treatment, in order to kill any new lice hatched from eggs. Some parents prefer using mayonnaise or olive oil instead of pesticide treatments. While the chemical treatments have been approved for most children, you will want to check with your doctor before using them on young infants.
Taking Precautions
In addition to the things you should do to help treat lice, there are a few things you shouldn't do. For instance, you should not use a hairdryer on your child's hair after a medicated scalp treatment. Not only are some of the ingredients flammable, but the forced air could help the lice to spread to others in your household. You'll also want to avoid using a conditioner before applying the medicated lice treatment and avoid washing your hair for 2 days following the treatment. You'll also want to be cautious about using any essential oils or flammable ingredients not approved for treatment on a scalp, or you can cause more damage to your child's skin than the lice ever would.
From The Bedroom Source Blog
The Bedroom Source
Located near the Roosevelt Field Mall on Long Island, The Bedroom Source is your source for the best collection of children's and teen bedroom furniture. From flexibly configurable Maxtrix furniture to fashionable Smartstuff collections, The Bedroom Source offers high end furniture and professional design assistance to create the bedroom of your child's dreams.
Contact the friendly staff at The Bedroom Source by calling (516) 248-0600 or by submitting our online contact form. We're a local family owned mom & pop store. When you shop with us, you're dealing directly with the owners. We professionally assemble everything we sell. We deliver to Nassau, Suffolk, the 5 Boroughs, Southern Westchester, Southwestern Connecticut & Northern New Jersey.
Image credits: Top © Monia/Fotolia.