Posted on 10/19/2017
In a previous post, we focused on desks that have generous amounts of work space. For those who are visual learners and value old-school physical organization or thrive on creating in various ways, work space is extremely key! But if your son or daughter will primarily use a desk to work on a computer, then the tech-friendly desks we're looking at today will be just the ticket! From cord management to built-in outlets and even keyboard trays or flip-front drawers, these desks may look traditional, but they have clearly been designed with today's technology in mind.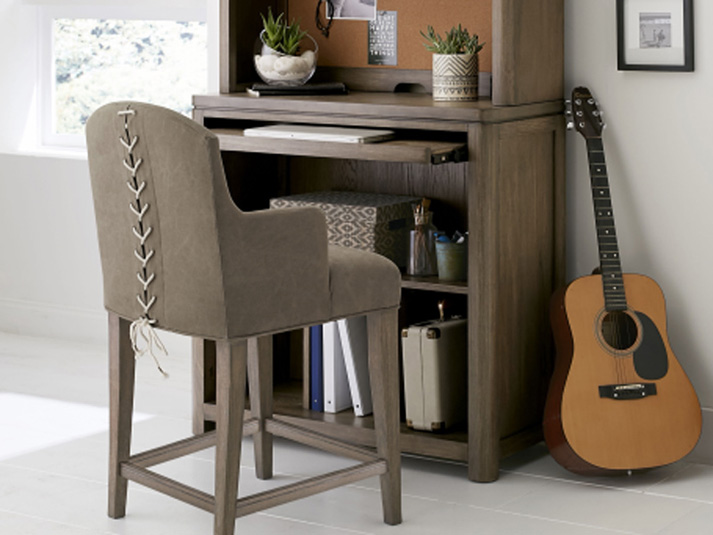 Skyline Bookcase Desk: This desk features a single fixed shelf, as well as a pull-out shelf that's perfect for use with either a laptop or a computer keyboard. While this blog post isn't specifically dealing with desk storage space or style, this piece definitely carries its weight in those areas as well! Just 37 inches wide by 16 inches deep, the fairly compact design allows this piece to find a place even if floor space is limited.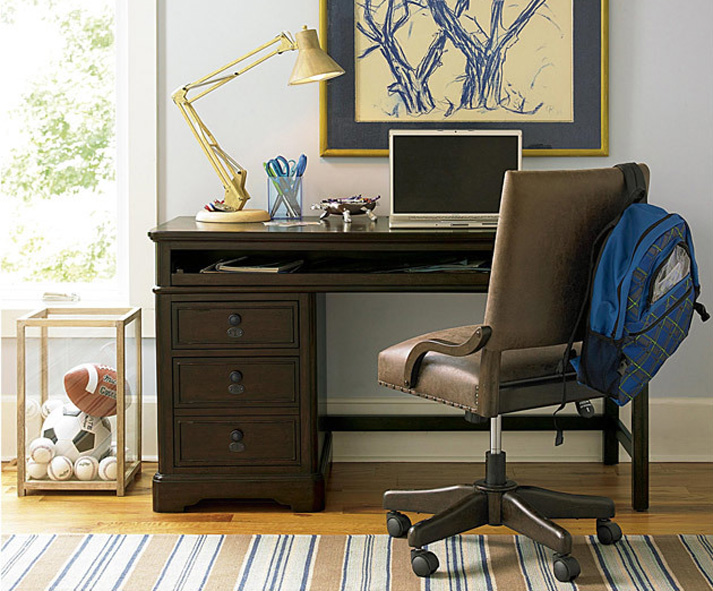 Bedford Falls Desk: Pictured with the Hutch that also coordinates with the Bedford Falls Collection, this Desk offers several tech-friendly features. First, its top includes a built-in electrical outlet. Second, a pull-out tray provides ideal storage for a keyboard. Third, the Hutch includes a 3-way dimmer light that helps illuminate the work area without the clutter of a separate desk light. The work space measures 55 inches wide by 24 inches deep, and the two drawers provide for a variety of storage needs. An added bonus is that the pedestal and leg can be switched to accommodate those who are left-side dominant. Like all of our "smart" desks, it includes a bonus ergonomics guide.
Maxtrix Desk: Like the Bedford Falls Desk, the Maxtrix Collection Desk can be personalized by putting the pedestal and leg on whichever side you desire. You can also choose from any of the 3 Maxtrix finishes as well as either a middle drawer or pull-out tray. The Hutch provides easy cord access.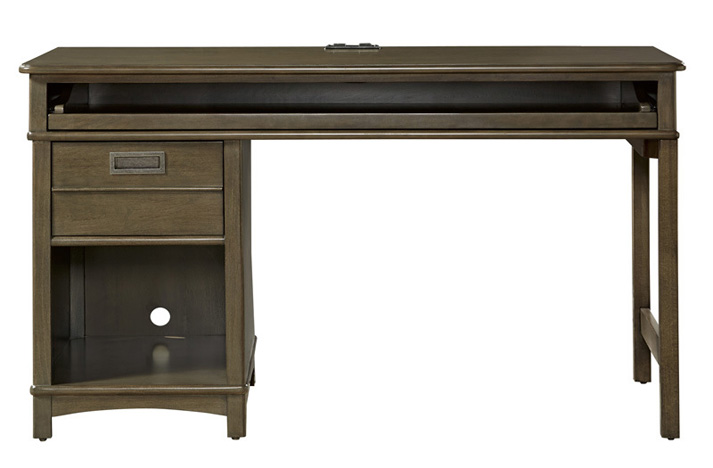 Bailey Desk: Like other members of the Bailey Collection, this Jersey-finished piece offers a practical punch. The pull-out tray, desktop electrical outlet, and open cubby with cord access combine with the reversible pedestal for ultimate functionality. Adding the Hutch allows for wire management through a top-right grommet, as well as extra lighting with a centrally located LED light.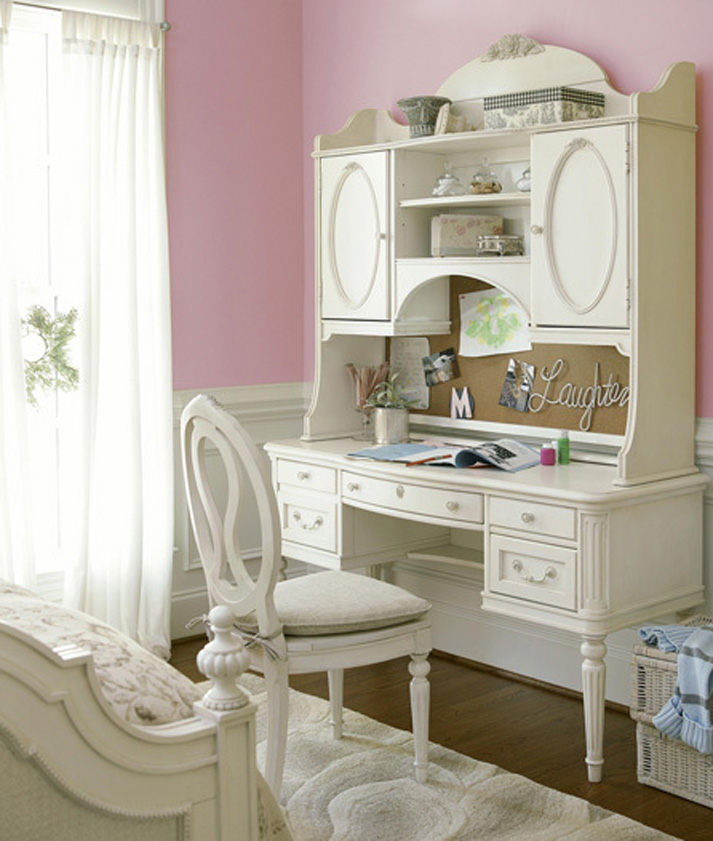 Arianna Vanity Desk: While it might look like just another (albeit exceptional) pretty face, this member of the Arianna Collection proves that beauty and brains can definitely be combined! In addition to three drawers, this desk includes a center drawer with a flip-down front, and the Hutch incorporates cord-management as well as a touch-activated light with 3-way dimmer.
The Bedroom Source
Located near the Roosevelt Field Mall on Long Island, The Bedroom Source is your source for the best collection of children's and teen bedroom furniture. From flexibly configurable Maxtrix furniture to fashionable Smartstuff collections, The Bedroom Source offers high end furniture and professional design assistance to create the bedroom of your child's dreams.
Contact the friendly staff at The Bedroom Source by calling (516) 248-0600 or by submitting our online contact form. We're a local family owned mom & pop store. When you shop with us, you're dealing directly with the owners. We professionally assemble everything we sell. We deliver to Nassau, Suffolk, the 5 Boroughs, Southern Westchester, Southwestern Connecticut & Northern New Jersey.