Posted on 06/10/2015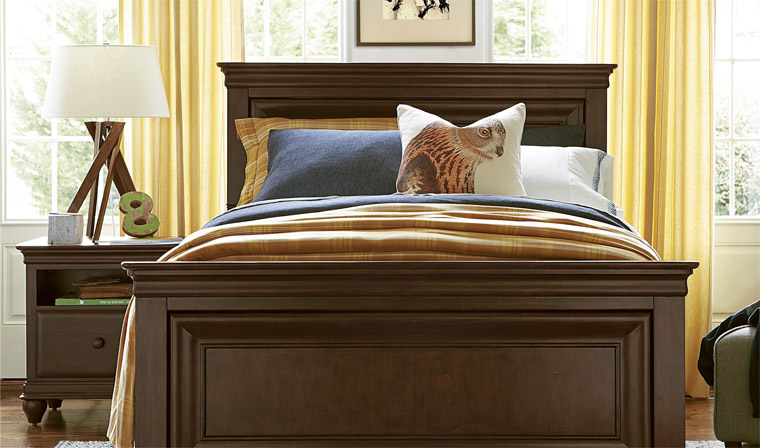 Just like there are different types, or domains, of intelligence, there are different kinds of "smarts" when it comes to children's furniture. The Smartstuff™ children's furniture line offers various collections to fit all kinds of style preferences, but all of them offer the kind of intelligent design you'd expect when real parents cooperate with quality furniture makers to create solutions with today's kids and teens in mind.
Smartstuff Safety
We all know we can't protect our kids from everything in this increasingly dangerous world, but we can still provide a safe haven for them in our homes. While a safe and loving home environment isn't just about physical safety, it certainly includes such basic provisions.
Universal's line of Smartstuff children's furniture does not compromise when it comes to safety and stability. Unlike many distinctly children's furniture companies, Universal uses the same solid building techniques on their children's furniture as they do with their adult versions. Bed rails are held together with metal pins and bolts, dove-tailed drawers glide along full-extension metal guides, and the plywood slat roll provides a stable foundation that will support an adult's weight.
Additional child-friendly measures are also taken, including anti-tip restraint hardware and adjustable levelers for uneven flooring. Softened corners, lead-free finishes, and carefully crafted openings to reduce chances of entrapment make this furniture safe for the smallest children. When you add drawer stops, built-in lighting, and wide ladders with grooves, parents can be assured that they're making a smart choice for their children's safety.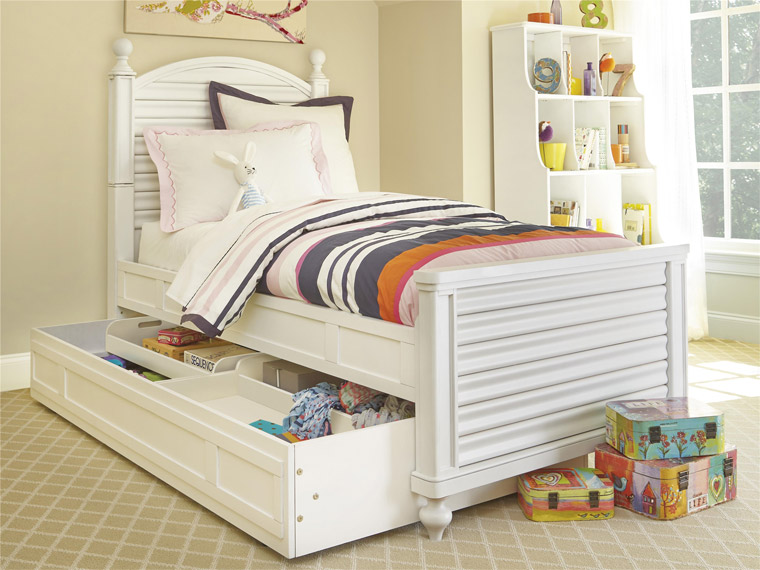 Smartstuff Storage
Part of equipping our kids well for life is teaching them to organize their space and manage their time well. Without the proper storage and organizational pieces, such skills are nearly impossible to hone. Because Smartstuff furniture provides storage that's tailor-made with today's kids in mind, they'll be able to put their things away with confidence — and be able to find them later on.
Some storage solutions include removable and adjustable shelves and drawer dividers, while others include pull-out clothing rods and accessory hooks. Each dresser also offers a secret compartment for special treasures. Even under-bed space can be used well with Trundles and Storage Units that add extra sleeping space or storage potential.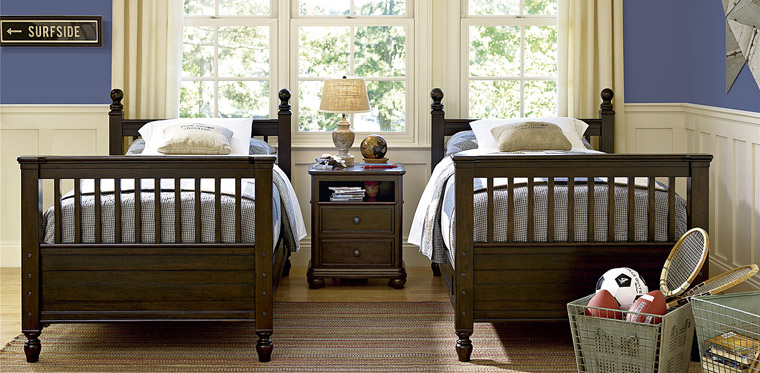 Smartstuff Solutions
In addition to safety and storage, Smartstuff furniture provides tech-savvy solutions for today's kids. From touch-activated lighting built into beds and night stands to cord-management systems and built-in electrical outlets, your child's devices can be used without adding clutter and chaos to the room. Some dresser designs even include flip-down drawers for storing video game systems or DVD players.
While form certainly follows function, all those benefits of Smartstuff furniture don't come without many style options that suit the most discriminating tastes. From the delicate lines of Gabriella to the simple allure of the Classics 4.0 collection or the rich but rugged Paula Deen Guys collection, you're sure to find a Smartstuff collection that's perfect for your home and your child.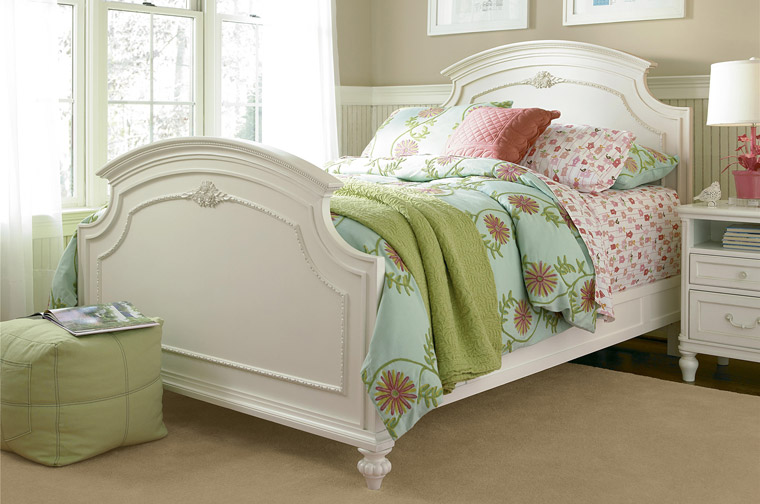 The Bedroom Source
Located near the Roosevelt Field Mall on Long Island, The Bedroom Source is your source for the best collection of children's and teen bedroom furniture. From flexibly configurable Maxtrix furniture to fashionable Smartstuff collections, The Bedroom Source offers high end furniture and professional design assistance to create the bedroom of your child's dreams.
Contact the friendly staff at The Bedroom Source by calling (516) 248-0600 or by submitting our online contact form. We're a local family owned mom & pop store. When you shop with us, you're dealing directly with the owners. We professionally assemble everything we sell. We deliver to Nassau, Suffolk, the 5 Boroughs, Southern Westchester, Southwestern Connecticut & Northern New Jersey.
Smartstuff is a trademark of Universal Furniture. Learn more at smartstufffurniture.com
Image credits: Universal Furniture