Posted on 04/27/2015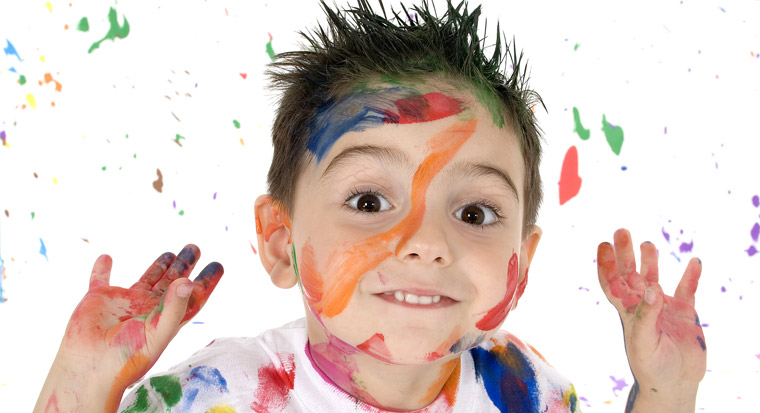 Too many toys — it may be a first world problem, but it can definitely be a problem. For our kids, for our family relationships, for our sanity. Today's parents are getting smart. Many are aware of the dangers of a pervasive materialistic, entitlement mindset fostered by modern advertising. Others are constantly purging their home of toys, for a variety of other reasons, including these biggies:
1) Educational & Developmental Health (see "Children Play Less the More Toys They Get")
2) Household Happiness (see "How Getting Rid of Toys Made Us a Happier Family")
3) Attitude Adjustments (see "Why I Took My Kids' Toys Away and Why They Won't Get Them Back)
4) Mental and Emotional Peace (see "Scientists Find Physical Clutter Negatively Affects Your Ability to Focus, Process Information")
As parents across the country — and the globe — increasingly reconsider the idea that maybe less really is more, many are coming up with some excellent solutions for escaping the tyranny of toys in our homes. When we determine to utilize the following steps, we can help encourage a positive environment in our homes.
Purging
This is a difficult but necessary step. If your child doesn't use it or find joy in it, it goes. That toy he hasn't played with in months? Get rid of it. There may be tears. They may be yours. But let it go. The momentary pain from parting with a non-treasured possession is far better than the constant stress of excess clutter — and the nagging to clean it up! Sell, donate, hand down, or just toss it; but whatever you do, get the excess out of the house!
Organizing
Once you've purged, it will be time to organize the stuff you've decided to keep. Whatever you choose, you'll probably find a similar benefit to purging. Keeping sets and like toys together is a great pre-math skill for toddlers to learn, but having too many options at once can be overwhelming for them. A good rule of thumb is that if cleaning up all that is accessible to them is beyond your kids' developmental level, then there's too much accessible. If not, you can consider rotating bins or boxes of toys as often as you like — maybe a special bin can come out on Fridays, or you switch some toys out each week or month.
Going Forward
But what about Christmas and birthdays and Valentine's Day? If you're like me, you love to give gifts to your kids, and you don't want those gifts to be just sugary treats (we won't even go there!). Around the holidays, many mommy bloggers turned out posts like this one listing non-toy gift ideas on parenting blogs, with ideas ranging from classes and event tickets to "coupons" for "dates" or other fun outings, even memberships to area attractions. Sharing such lists with friends and families who like to shower your kids with gifts can be helpful, as well.
Still, we all like the fun factor that comes with a real, tangible, enjoy-it-right-now material gift. One way to fulfill that desire is to connect gifts to memories — maybe a photo book from last year's adventures or a book or special jar labelled for memories or mementos collected on upcoming trips.
The Bedroom Source
Located near the Roosevelt Field Mall on Long Island, The Bedroom Source is your source for the best collection of children's and teen bedroom furniture. From flexibly configurable Maxtrix furniture to fashionable Smartstuff collections, The Bedroom Source offers high end furniture and professional design assistance to create the bedroom of your child's dreams.
Contact the friendly staff at The Bedroom Source by calling (516) 248-0600 or by submitting our online contact form. We're a local family owned mom & pop store. When you shop with us, you're dealing directly with the owners. We professionally assemble everything we sell. We deliver to Nassau, Suffolk, the 5 Boroughs, Southern Westchester, Southwestern Connecticut & Northern New Jersey.