Posted on 05/31/2015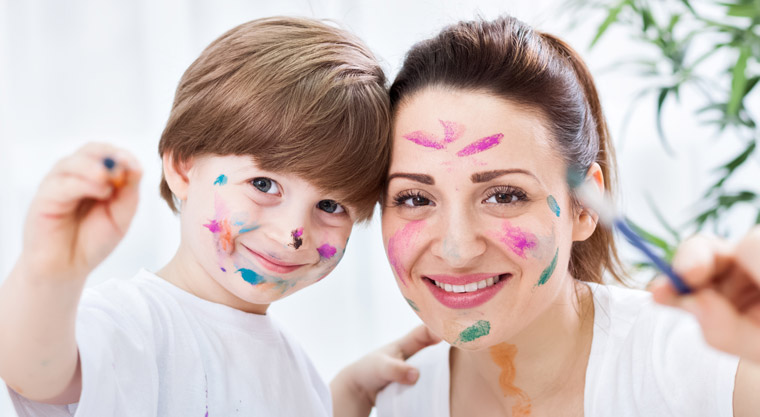 Maybe you aren't adventurous enough to touch your walls, cabinets, or trim with a paint brush. While you might be wise to leave that to the professionals, a repurposed piece of furniture is the ideal place to practice your DIY skills! Amid the high-quality bedroom furniture, a unique upcycled piece offset with a pop of well-chosen color can really pull a room together. Maybe you're considering tackling one of our "Boy Edition" or "Girl Edition" ideas, or something you've thought up on your own. Whatever you decide to repurpose or create, learning about some decorative paint options is a great place to start.
Chalk Paint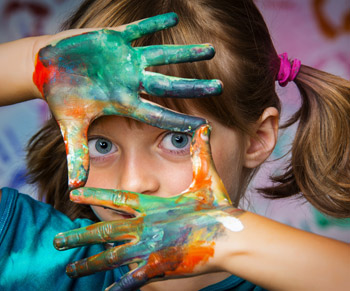 If you think you need a solid wood furniture piece to refinish or a pension for sanding, you might have been right — before Annie Sloan invented this fabulous paint! Not to be confused with chalkboard paint, Annie Sloan Chalk Paint (ASCP) is basically an ultra-matte, low-VOC paint that requires no primer or preparation and can even adhere to slick, non-wood surfaces like pressboard or laminate. The dark or clear wax gives options for antiquing, as well as an easy-to-clean finish. While only a handful of color options are available, they contain very little black, so they can easily be mixed together, using Annie's own recipes as a guide.
A few added benefits of ASCP are that you can use it on fabric, you can use it as a chalkboard surface by foregoing the waxing step, and it dries exceptionally quickly, so you might even be able to finish a small project during naptime! To find a local stockist, watch Annie's own technique videos, or purchase her decorative painting books, you can check out the Annie Sloan website.
Other Specialty Paints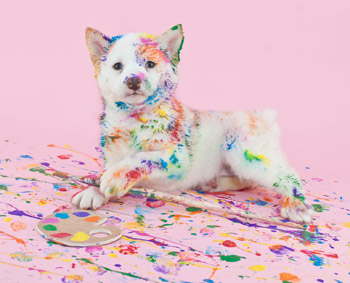 Basically, any smooth surface can become a message board or creative surface, with the use of specialty paints. From chalkboard paint to whiteboard paint, glow-in-the-dark paint or even magnetic paint, today's options are truly endless. You can easily give repurposed pieces added uses by using these specialty paints. You'll want to look up tips for whichever kind of specialty paint you choose; for instance, you often need several coats of magnetic paint to make it hold magnets well, and write-on surfaces should be completely smooth before you paint them. Other types of paint or plaster can be used to add texture, and an assortment of decorative painting techniques can help enhance the beauty of a special piece — or cover up its flaws.
In case you feel like you just can't decide whether you want the ease of spray paint or the beauty and lack of prepping of Annie Sloan Chalk Paint, no worries! You can even spray ASCP! And keep those ideas flowing, because we have more paint options to explore in Part 2!
The Bedroom Source
Located near the Roosevelt Field Mall on Long Island, The Bedroom Source is your source for the best collection of children's and teen bedroom furniture. From flexibly configurable Maxtrix furniture to fashionable Smartstuff collections, The Bedroom Source offers high end furniture and professional design assistance to create the bedroom of your child's dreams.
Contact the friendly staff at The Bedroom Source by calling (516) 248-0600 or by submitting our online contact form. We're a local family owned mom & pop store. When you shop with us, you're dealing directly with the owners. We professionally assemble everything we sell. We deliver to Nassau, Suffolk, the 5 Boroughs, Southern Westchester, Southwestern Connecticut & Northern New Jersey.
Image credits: Top photo © Didesign/Fotolia; Middle photo © Vera Kuttelvaserova/Fotolia; Bottom photo © Jstaley4011/Fotolia.