Posted on 06/01/2015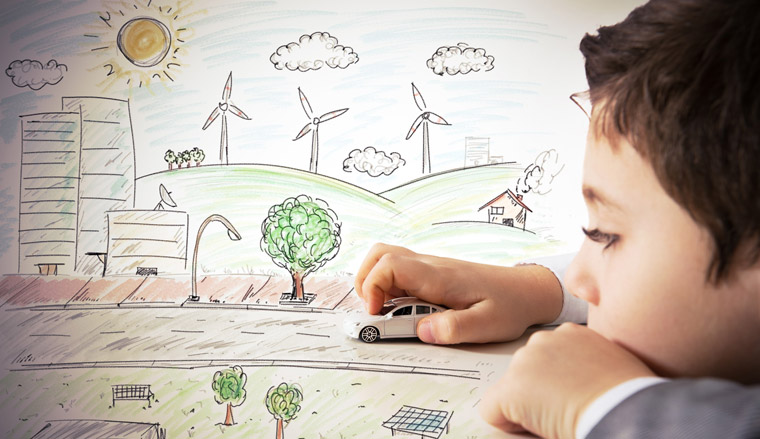 Do you want safe, well-made furnishings for your child, while you itch to go the DIY route? Those desires are not mutually exclusive. As you plan your child's bedroom makeover, the perfect complement to your high-quality Bedroom Source furniture can be a few well-planned, upcycled or repurposed pieces, tailor-made to your child's needs and your decorating whims.
For Your Lego Lover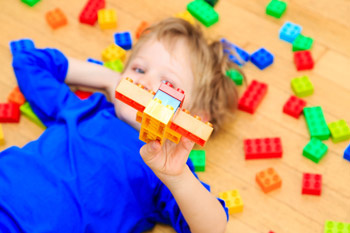 Do you have a Lego-lover in your house? Not only are those tiny pieces murder on your feet, but they can definitely damage the finish of fine furniture. If you're looking for a better solution, why not repurpose a table into a Lego station? Bins can be stored underneath, and those easily-sliding Lego plates can be permanently attached to the table for increased stability. You don't want to do that with a quality piece of furniture, but with an old piece that's hiding in your attic or a $20 thrift store find, it's the perfect solution! Feel free to think outside the box — or blocks — on this one. Maybe your little guy prefers action figures or another set of toys that deserves a dedicated play space. For your child's next birthday or gift-worthy milestone, instead of adding to the collection, you can provide the perfect storage and play place for that set.
For Your Handy Helper
Like so many kids' toys, commercially made tool benches come in two basic varieties: plastic with stickers that easily peel off or really expensive pressboard. Of course, neither option can be re-purposed later, and both usually mean hours of assembly for Mom and Dad, and both usually come in a very limited assortment of color and size options. Instead of either of those, you can inexpensively and creatively repurpose an old night stand to keep your handyman (or woman!) well equipped to help around the house.
For Your Car-Obsessed Kiddo
Don't get me wrong: Cardboard boxes are great, and it's my personal opinion that no child should be without them. But they have their limitations — namely, they easily cave in and get limp and... you get the idea. But those cars and tractors and all kinds of things with wheels, well, they don't stack well. And unless you want every single wall lined in tire-bearing toys, there are so many easy and inexpensive DIY options! For floor-space-saving ideas, check out these simple DIY ideas for storing and displaying all those toy cars, airplanes, tractors, and trains:
1. Wall-mounted matchbox car garage
2. Repurposed Picture Ledges
3. Over-the-Door Shoe Organizers
4. Repurposed Magnetic Knife Bars.
Whether your son is into Legos, can't get enough tool bench time, or is obsessed with all things with wheels, you can accommodate his obsession by repurposing furniture tailored to his needs.
The Bedroom Source
Located near the Roosevelt Field Mall on Long Island, The Bedroom Source is your source for the best collection of children's and teen bedroom furniture. From flexibly configurable Maxtrix furniture to fashionable Smartstuff collections, The Bedroom Source offers high end furniture and professional design assistance to create the bedroom of your child's dreams.
Contact the friendly staff at The Bedroom Source by calling (516) 248-0600 or by submitting our online contact form. We're a local family owned mom & pop store. When you shop with us, you're dealing directly with the owners. We professionally assemble everything we sell. We deliver to Nassau, Suffolk, the 5 Boroughs, Southern Westchester, Southwestern Connecticut & Northern New Jersey.
Image credits: Top photo © Alphaspirit/Fotolia; Middle photo © Nadezhda1906/Fotolia; Bottom photo © ZoomTeam/Fotolia.