Posted on 09/12/2015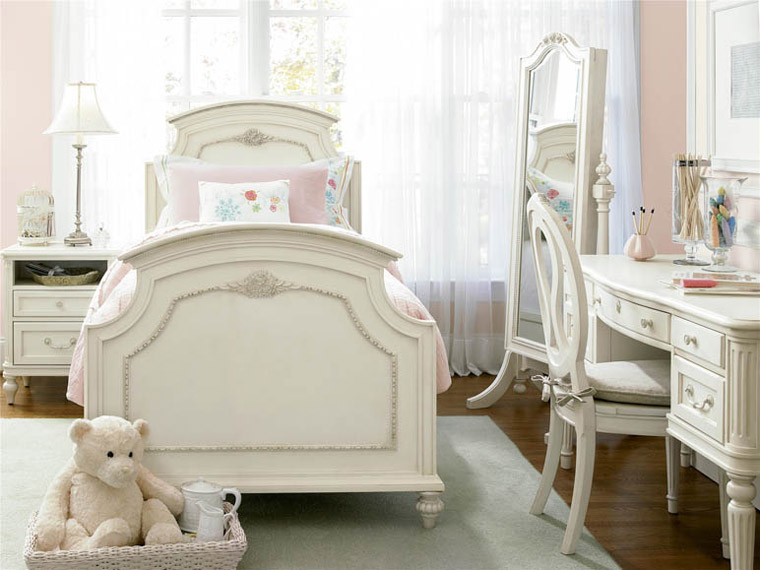 What's the difference between a wardrobe and an armoire? That's a tough question, and its answer depends on who is being asked. Both are furniture pieces originally intended for storing clothing, typically behind closing doors. The term "armoire" is a throwback to the piece's original purpose, during the Medieval period, of housing armor. Dictionary.com specifies that a wardrobe is "now usually a tall, upright case fitted with hooks, shelves, etc." and considers an armoire a type of wardrobe or "movable cupboard."
Historically, one distinction has been armoires have shelves for folded clothes whereas wardrobes may include shelves but also allow for hanging clothes; however, it seems that such a distinction is being challenged by today's furniture makers.
Often, both types of furniture are used to compensate for little-to-no closet space, which is precisely why they were commonly used in days-gone-by: Many homes didn't even have closets. While closets have certainly come a long way since the pre-closet era, both wardrobes and armoires appear to be making a come-back these days, particularly in kids' bedrooms.
Gabriella Armoire from Smartstuff by Universal
As part of the Smartstuff™ Gabriella line, the Gabriella Armoire is a beauty to behold. Its lacey look and lightly-glazed accents provide a charming contrast to the all-too-utilitarian designs of some children's furnishings.
This piece includes a large, self-closing drawer on the front, along with a full-length mirror on the front of the door. On the back of that door, you'll find a cork board, accessory hooks, and storage box to help you remember those last-minute details and complete the finishing touches for your outfit.
Inside the piece, you'll also find four tray drawers, as well as easy cord access and adjustable shelving. This piece measures 29" wide by 19" deep and is 71" tall.
Mountain Armoire from The Bedroom Source Collection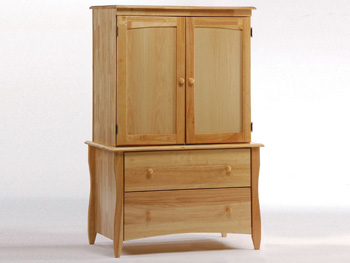 Lest you think armoires are no longer used to house anything remotely masculine, we'd like to turn your attention to the Mountain Armoire. As part of The Bedroom Source Collection, it's made right here in New England, from the same forests that provided homes for the first American pioneers. While far from the traditional European chivalry, these rugged individuals had plenty of their own battles to face.
The Mountain Armoire can house whatever your child needs for the conquests of his day — or for the technology to imagine all sorts of adventures. The wrap-around doors and adjustable shelf give way to a laser-cut back that can easily accommodate a TV. Cases are packed with wood and pewter knobs, to allow you to customize the design.
This armoire comes in 2 pieces, and the top of the base is finished. You can choose from Bright White, Cherry, Espresso, and Natural finishes. This piece measures 43" wide by 23-5/8" deep and is 63-7/8" tall.
Go back and read Part 1 here or continue on to Part 3.
From the Bedroom Source blog:

The Bedroom Source
Located near the Roosevelt Field Mall on Long Island, The Bedroom Source is your source for the best collection of children's and teen bedroom furniture. From flexibly configurable Maxtrix furniture to fashionable Smartstuff collections, The Bedroom Source offers high end furniture and professional design assistance to create the bedroom of your child's dreams.
Contact the friendly staff at The Bedroom Source by calling (516) 248-0600 or by submitting our online contact form. We're a local family owned mom & pop store. When you shop with us, you're dealing directly with the owners. We professionally assemble everything we sell. We deliver to Nassau, Suffolk, the 5 Boroughs, Southern Westchester, Southwestern Connecticut & Northern New Jersey.